With the increase in cases and new contact tracing policies, what has happened to the COVID Alert app?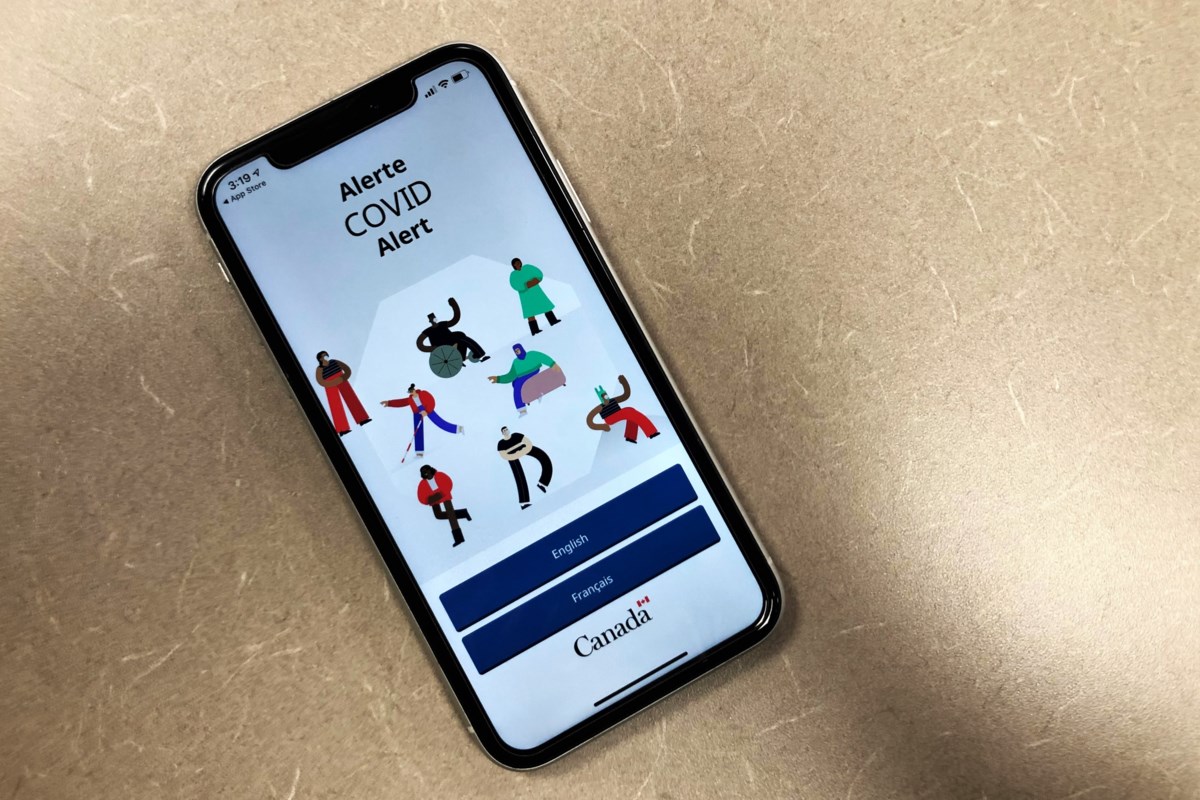 A Health Canada spokesperson told CityNews that nearly 3.1 million phones across Canada were running the app during the month of November, even though there were over 6.7 million downloads. applications to date.
When it comes to tackling a surge in COVID-19 cases nationwide fueled by the Omicron variant, questions are being raised on social media regarding the current state and lack of recent use. of the COVID Alert app.
"Canada's COVID alert app says 'I'm ready!' Even though I know lots of people with COVID have been around me last week," Twitter user Lee Dale posted Thursday.
Meanwhile, several other messages have been posted on the platform asking who is using the app.
"Is anyone actually using the Government of Canada's COVID alert app? Has anyone received an alert on the app? It seems that with such a high number of positivities, more people's phones would turn off, "Lois K. McKenzie-Thornton tweeted Wednesday.
The COVID Alert app uses Bluetooth to anonymously exchange random codes between a user's phone and nearby phones. Unveiled in mid-2020, officials promoted the use of the app to help people follow exhibits.
Alex Beattie, spokesperson for Health Canada, told CityNews in a statement that nearly 3.1 million phones across Canada were using the app during the month of November, although there were over 6.7 million app downloads to date.
But when it came to people who tested positive for COVID-19 entering the one-time key to warn others that they may have been exposed to the virus, it was only done 869 times during the entire month of November. . Beattie said updated figures for December will be collected in early 2022.
For context, there were nearly 18,900 new confirmed cases in Ontario alone between November 1 and December 1.
"The Government of Canada still recommends the use of the COVID alert, even for people who have been vaccinated. With the uncertainties surrounding the variants and as we learn more about vaccines, the app continues to be a useful tool in the fight against COVID-19, "said Beattie.
Questions about the app come as Ontario public health units are changing their contact tracing strategies as staff deal with increasing cases and potential exposures.
According to a statement by a Toronto public health spokesperson on Tuesday, the department is focused on prioritizing the investigation of cases from high-risk settings such as schools, hospitals and shelters and strives to minimize epidemics in the settings concerned. However, he said more than 900 public health staff are assigned to case management and follow-ups.
In Kingston, the local public health unit said in a statement Thursday that not all people who test positive for COVID-19 will receive a call for follow-up as resources are redirected to provide vaccines.
"KFL & A Public Health uses a combination of approaches including text messaging and our provincial workforce. People can receive a phone call from an unrecognized number. We encourage anyone who has recently tested to answer calls and texts, "he said.
If not contacted, residents were encouraged to notify all close contacts and "encourage" them to self-isolate for 10 days.
Meanwhile, officials in Ottawa said on the city's website that the growing number of cases means "high-risk contacts will not receive calls from [Ottawa Public Health] at this time. "However, those who tested positive for COVID-19 were told to expect a call from a case manager within" a few days "of getting the PCR test results.
Dr. Anna Banerji, a professor at the Temerty School of Medicine at the University of Toronto and an expert in testing and contact tracing, said that when it comes to the COVID Alert app, the problem is that there is the feeling that she has limits.
"I think the app has some limited usefulness and people perceive it as not having much use because so many people don't use it," she said, adding that the Omicron variant spreading so quickly that it should send notifications more regularly. based.
Regarding the change in contact tracing strategy, Banerji said it was understandable to focus on high-risk environments given staff issues.
"At this point, because it's so contagious and the rates are rising so quickly, I'm not sure that's the best use of contact tracer time," she said.
As the new year approaches as Ontario experiences a record number of new cases every day, Banerji has reiterated public health messages to restrict movement as best as possible and to upgrade masks and face coverings.