The future of communication in the contact center
The future of communication in the contact center
How to improve the customer and employee experience
For contact centers around the world, the pandemic-induced shift to remote working has driven digital transformation and upended the rules governing the way we work. As contact centers continue to adapt and evolve towards more permanent hybrid ways of working, now is the time to assess whether current working models and investments can deliver service quality and customer experience. long term sustainable.
Staff turnover has always been a concern in contact centers, but the rise of hybrid working has made the task of managing attrition even more complex. The future of communication will be shaped by hybrid working and the rise of intelligent video collaboration solutions that enhance the customer and employee experience.
A hybrid working method to sustain your business
Businesses have seen the productivity gains of remote working over the past two years. There have certainly been challenges along the way, but with the right tools, we've seen that it can be beneficial to give staff more flexibility and autonomy over where they work. The challenge is how to adopt the right approach that maintains customer service and performance while listening to staff needs.
60% of employees prefer hybrid work, according to Jabra Global Hybrid Workplace Report 2022. However, only 34% of employees strongly agree that their organization provides them with the technology needed to collaborate fairly and inclusively from anywhere.
With contact center attrition rates on the rise, technology is critical to retaining and attracting top talent and creating a high-performing hybrid workforce. This means creating virtual and office environments where staff feel engaged, reducing noise levels and distractions, and providing business technology and devices that enable workers to be productive, wherever they are.
Proactive management with data and AI
Contact center managers are using data more proactively to manage teams and make informed decisions. Insights into call volumes and capturing customer interaction data can help address issues such as peak-hour staffing levels, predicting the level of incoming calls so managers can allocate the appropriate number of employees. We expect data and analytics to play an increasing role in managing the quality of communication and engagement with customers. For example, by being able to identify noisy background environments and poor audio quality during customer calls, managers can take proactive steps to make changes and improve the experience.
The Rise of Video: Improving Productivity and Inclusion
Video is becoming an effective communication channel in contact centers. Companies have invested in and are seeing the benefits of technologies such as professional headsets and UC platforms, with a big shift towards cloud technology. And now, with the growing adoption of hybrid working, video is the natural step.
Jabra research shows that 53% believe they can collaborate more productively on video calls than on audio-only calls. Video conferencing keeps workers engaged and in touch with customers. But it also plays a vital role in internal team collaboration, helping staff feel motivated and engaged.
AI-driven features that optimize lighting or automatically adjust the image to focus and zoom on the speaker can dramatically improve the user experience, making meetings and training more natural and inclusive, such as if you were in the same room. And when it comes to video calls, 62% of employees say they feel more included and present in meetings when everyone in attendance has their cameras on.
Businesses can now take advantage of personal video conferencing cameras that deliver professional image quality and are compact, portable and easy to use; ideal for hybrid working and connecting quickly and reliably with teams and clients.
In the future, the way we communicate will be driven by technology that improves collaboration and the customer experience, enabling contact centers to deliver consistent levels of customer service across remote and distributed teams. Video collaboration will also play a vital role in improving remote work management techniques, helping contact centers manage the challenge of attrition and win the war for talent.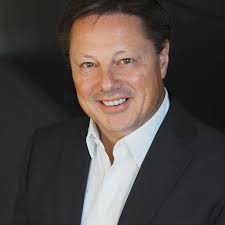 Nigel Dunn is Managing Director, EMEA North at Jabra
Jabra is a global leader in audio, video and collaboration solutions designed to empower consumers and businesses. Proud to be part of the GN Group, we are committed to empowering people to hear more, do more, and be more than they ever thought possible. Jabra engineering excellence leads the way, building on 150 years of pioneering work within GN. This allows us to create integrated tools for contact centers, offices, and collaboration that help professionals work more productively from anywhere; and true wireless headphones and earphones that allow consumers to better enjoy calls, music and media. GN, founded in 1869, operates in 100 countries and offers innovation, reliability and ease of use.
For more information about Jabra, see their company profile