Thai government shuts down Mor Chana contact tracing app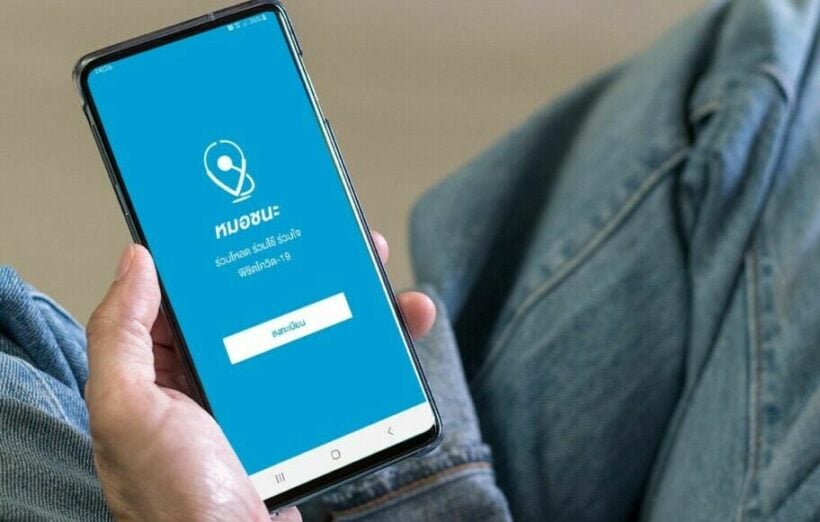 The Mor Chana contact tracing app is no more, with the Department of Public Health confirming that it has been shut down. Officials say the app is no longer needed and was therefore shut down yesterday, in light of the improving Covid-19 situation in Thailand.
Unlike the Mor Prom app, which was created to record an individual's vaccination status, track vaccine side effects and provide data on national vaccine rollout, the Mor Chana app was developed to track users' whereabouts and let them know if they would. been wherever Covid-19 infections had been reported. People could use the app to register their location, be informed of risks and know when they have been near an infected person.
According to a Bangkok Post report, the app categorized Covid-19 cases into 4 groups. These were: a very low risk group who had contact with asymptomatic cases, a low risk group which had contact with people with symptoms, a moderate risk group which had contact with people who had recently arrived from abroad and a high-risk group – a high-risk group that had been around people with Covid symptoms who had recently arrived from abroad.
Healthcare workers were also able to use the app to self-assess risk levels and how best to protect themselves. Mor Chana also kept people updated on the Covid situation in Thailand, including the number of new cases, while allowing business owners to assess the risk of infection among their employees.
THE SOURCE: Bangkok Post