Six reasons to revisit IVR in your contact center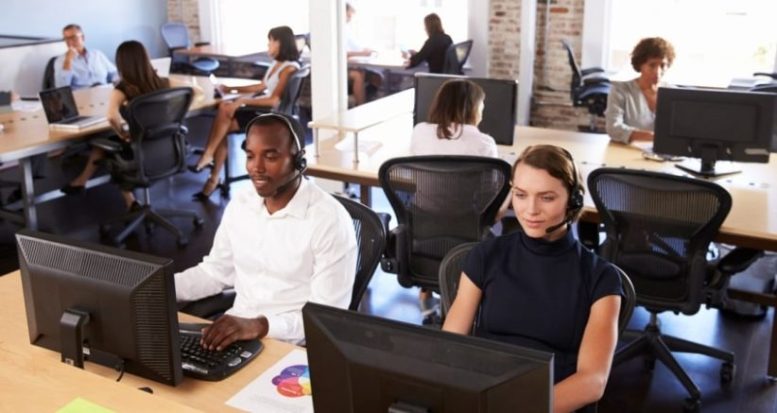 Six reasons to take another look at IVR in your contact center – Rob Crutchington at Encoded discusses the rise of self-service payments and why it's time to take another look at interactive voice response (IVR) ) in contact centers to help increase the number of successful transactions, boost agent performance and improve customer experience (CX).
Cash is no longer king. Today's consumers expect faster and more efficient customer service and contactless payment methods have become the norm. According to UK Finance, the use of cash has fallen by around 15% every year since 2017, with 2020 representing an acceleration of this decline. The pandemic has resulted in a 35% drop in cash usage in 2020 compared to the previous year.
IVR has become a compelling payment choice
With this increase in card payments and the increase in transactions conducted online or over the phone, self-service payments have become an essential option for contact centers and remote sales operations.
There is no doubt that IVR phone systems can be a game changer for businesses. As a self-service option, they can provide 24/7 support for common issues. IVR can help customers solve problems without the need to transfer between departments. IVR can also identify and prioritize callers, based on their customer status, at the start of a call, improving overall service.
According to a recent research paper (2021), "What Contact Centers are doing right now", self-service is described as the golden goose of customer experience. The report states that "well over a third of customer service respondents (36.2%) believe that improving self-service capabilities within the customer experience is likely to yield the greatest return on investment. (KING)".
IVR payment systems can also complement other payment solutions. Online, PayByLink and Agent Assisted Payments now offer a choice of secure payment solutions to increase sales and improve customer satisfaction. Integrating payment solutions with business systems, such as CRM and accounting processes, enables agents to provide connected customer service. The resulting faster transactions help improve cash flow.
Six reasons to review the IVR
1. Make the most of agent time, improving staff morale
IVR can help free agents from boring and repetitive work, reduce staff attrition and improve staff morale. Automated systems allow agents to spend time providing more complex value-added services, ensuring better use of their skills and improving customer experience (CX).
2. Improve payment and customer data security
Generally, IVR payments are much more secure than traditional manual management of customer card data. Choosing an IVR cloud solution from a PCI DSS Level 1 approved provider means that confidential customer data is stored securely. It takes payments out of reach to meet PCI DSS requirements and can be used to achieve SAQ A[iii].
3. Improved customer experience
Capturing customer data through an IVR system means that the latest information can be directed and, if necessary, displayed to agents with the most relevant knowledge and expertise. Queries are resolved faster with higher customer satisfaction, helping to maintain top possible scores for those all-important customer feedback surveys.
4. Increased productivity
IVR means your customer service is available 24 hours a day, 7 days a week, 365 days a year, without the intervention of an agent. This means customers can self-serve and make payments anytime and from anywhere at their convenience.
5. Integrated customer service and centralized payments
With more people working from home and MOTO (mail order/telephone order transactions), IVR payments are working for both customers and remote workers. With integrated systems, organizations can streamline their critical payment processes and centralize their IVR payments, regardless of agent locations.
6. IVR can deliver big savings
IVR payments are perfect for businesses that experience seasonal peaks in calls, which would normally involve hiring additional temporary staff or paying expensive overtime. Self-service costs five times less than a phone call – so with the right design and technology, IVR can deliver significant savings. Searching for ContactBabel[iv] quotes that the cost of a live phone call varies widely but has an average average of £5.42, whereas historically the average cost of a self-service phone session is estimated to be around 30-70p .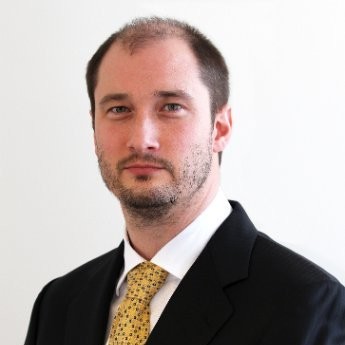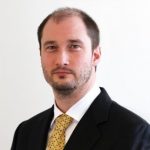 Robert Crutchington is Managing Director of Encoded
Encoded is an independent payment service provider and payment gateway, with secure and innovative solutions for all your organization's payment channels; Payment gateway services, IVR payments, agent-assisted payments with fraud prevention platform, e-commerce payments, mobile apps, Open Banking and PayByLink – to increase your payment acceptance rates.
Encoded's solutions and expertise are trusted by many major global brands including Mercedes-Benz, BMW, Mini, Toyota, Lexus and retailers such as Samsung, Lush and The Wine Society, as well as a host of companies British utilities such as Shell Energy and Severn Trent. Water.
For more information on Encoded, check out their Company Profile