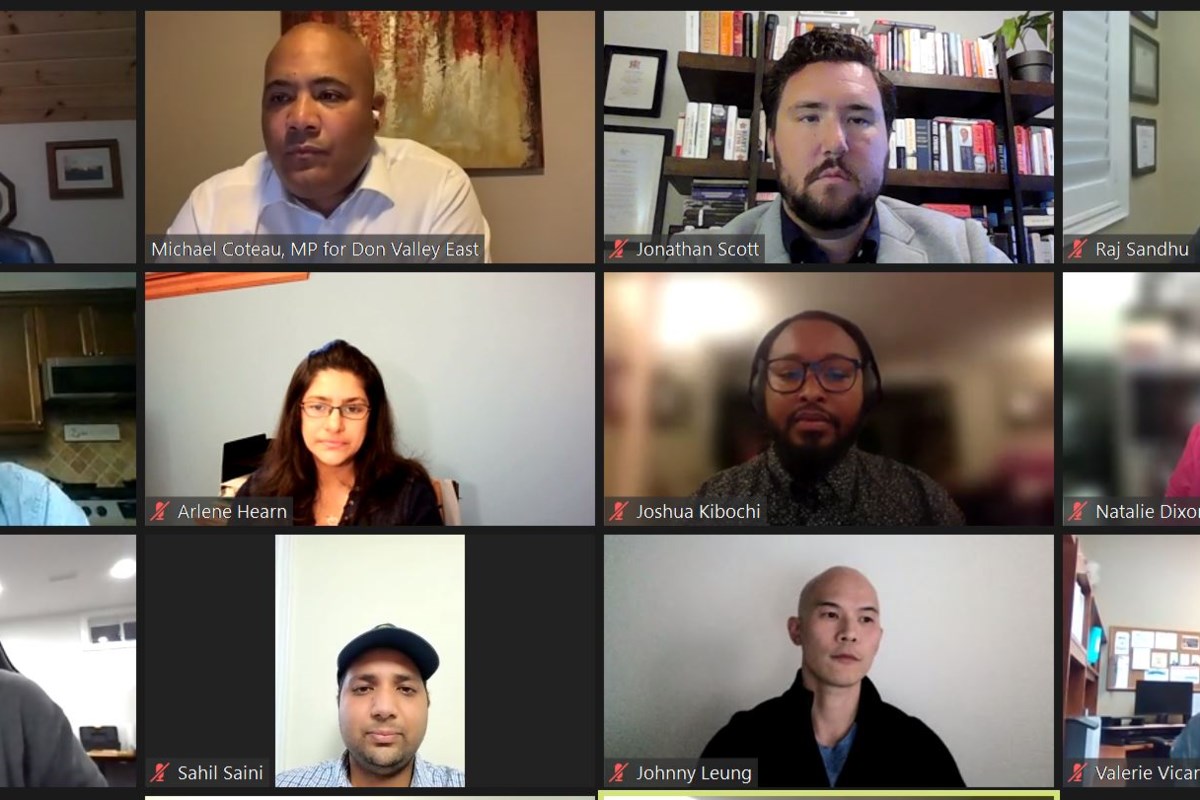 Sandhu appointed new chairman of the city's anti-racism committee
"We have to start with our community, getting to know your neighbor… it's a learning opportunity," says Bradford Coun. Raj sandhu
The City of Bradford West Gwillimbury (BWG) Anti-Racism Committee held its first virtual meeting on Tuesday night and featured Don Valley East MP Michael Coteau, Ontario's former anti-racism minister.
Bradford Mayor Rob Keffer and Councilors Mark Contois, Jonathan Scott and Raj Sandhu are also on the new committee; Sandhu was officially appointed advisor to the president.
"This council takes the issue of racism very seriously and has shown a long-term commitment to making positive change for everyone in Canada," Coteau said. "I came here … to talk [on] how the city could proactively embrace diversity and inclusion, and she was very grateful. "
Coteau explained to members that racism is a "system" that has been put in place to "control the economic, political and cultural opportunities that people have access to"; a system (he says) is based on the past.
"We can look at racism from many different angles. There is the science of data collection where the numbers don't lie and we start to collect data and understand it, "he explains.
"The other part is the impact of this division and what it really means. People can often forget that racism does not only affect the racialized or Aboriginal person. It has an impact on all Canadians. This is holding us back economically by preventing the Canadian workforce from reaching its full potential by not allowing every person to contribute, "said Coteau.
"This means that if we don't have the opportunity for each person to reach their potential, from an economic perspective, it impacts all Canadians in general. "
Coteau adds that putting systems in place to remove these barriers will ensure that larger institutions (like healthcare and education) have a better opportunity to address these issues and understand how they relate to race, income levels and geography.
The Anti-Racism Committee seeks to apply these systems in a positive way to impact outcomes within the community.
Coteau was born in Huddersfield, England, with roots going back to Carriacou, Grenada, where his father was from. He and his family immigrated to Canada in 1976 and grew up in social housing in North York.
Coteau's family background was considered low income and Coteau had to borrow money to cover his school fees. He holds a graduate degree in history and political science from Carleton University and has been a Liberal member of the Legislative Assembly of Ontario since 2011.
"If your next door neighbor goes ahead, the community as a whole is more successful," Coteau encourages. "If the kid next door can reach their potential, we all benefit. And this is how Canada can reach its full potential. "
Sandhu said he was satisfied with the meeting.
"It was my first time meeting the other members," said Sandhu. "I was happy to see that we have so many specters of knowledge. These members bring knowledge that will be very useful. "
"… We are talking about racism and it is sad to see that this is still happening after decades and decades," Sandhu adds. "But I see more dialogue happening, people coming forward and more people protesting [situations] in the sense that if they see that something is wrong, they will not hesitate to step in and say something.
"We have to start with our community, get to know your neighbor, if they are different in any way, feel free to ask questions, this is a learning opportunity," said Sandhu.