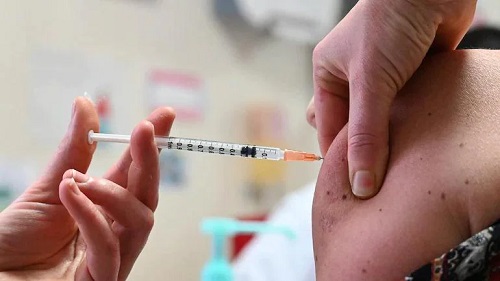 Saint Kitts and Nevis vaccinates 3.6% of children with Pfizer
Saint Kitts and Nevis: According to the COVID-19 vaccination report, until September 10, around 66.3% of the population of Saint Kitts and Nevis received their first vaccine against COVID-19, while a total of 74.9% of the SKN population took their second dose and are now fully vaccinated.
According to COVID-19 vaccination data for children aged 12 to 17, until September 10, 2021, 3.6% of the infant population received their first dose of the coronavirus vaccine.
Saint Kitts and Nevis has reported 38 new cases of the COVID-19 virus in the past 24 hours, bringing the total number of active cases in the island country to 613 through September 9, 2021, according to the ministry's report. health.
So far, 6 Twin Island patients have died amid the COVID-19 pandemic, while a total of 771 people have been recovered from the contagious mutant.
According to the Department of Health report, out of 1,390 confirmed cases discovered, 1,150 cases have been reported in St. Kitts and 240 COVID-19 infections have been reported on the island of Nevis.
Globally currently, there are a total of 222,406,582 confirmed cases of the novel coronavirus, while a total of 200,737,461 people have recovered from the mutant while approximately 4,592,934 people have lost their lives to the disease. deadliest COVID-19 virus.
In addition, the Prime Minister of Saint Kitts and Nevis – Dr Timothy Harris, is also encouraging citizens to take doses of their COVID-19 vaccines as soon as possible in order to fight and defeat the deadly mutant.
SKN's government has asked its citizens to respect COVID-19 health protocols and measures such as – wearing masks, frequent disinfection, maintaining social distance.
The SKN government has also provided citizens with COVID-19 helplines – (869) 467-1146 / 1233 (Saint Kitts), (869) 469-5521, 2035/2051 / (869) 469 -8010 ( island of Nevis).
Related