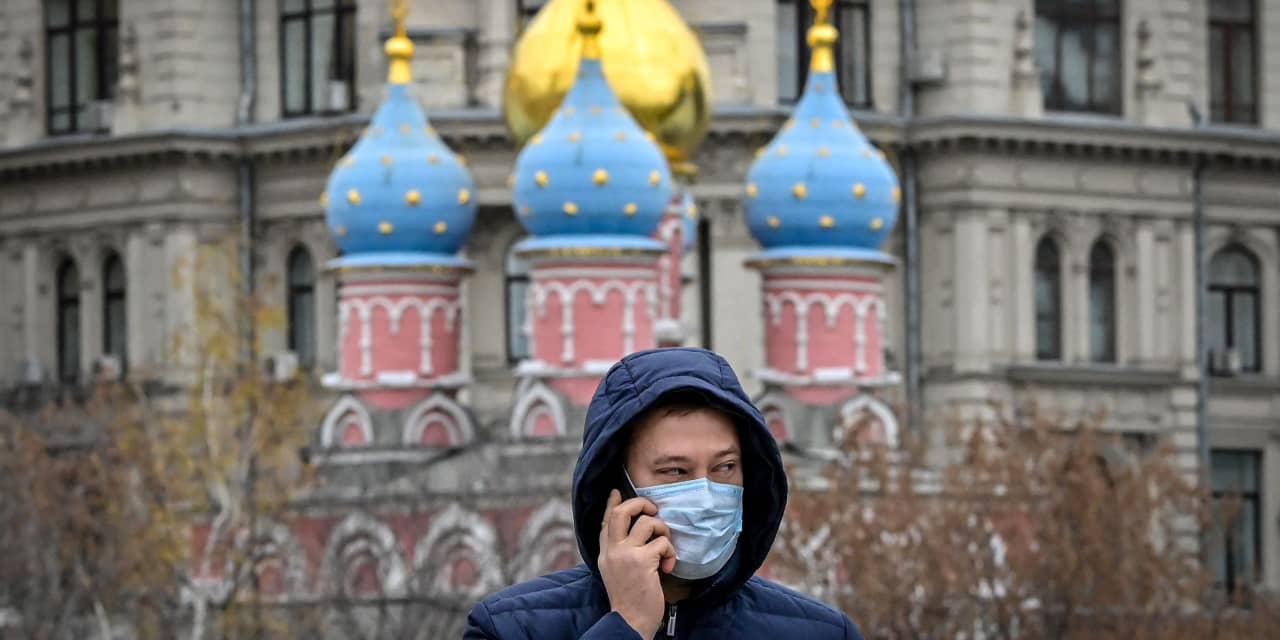 Russia and other 'very high' risk countries you may want to avoid amid pandemic
The Centers for Disease Control and Prevention added Russia to its list of "very high" travel destinations this week amid a recent spike in COVID-19 cases in the country.
The CDC ranks a country's travel risk on a scale of 1 to 4, with 4 being the most at risk. Each level is based on the number of new COVID cases per 100,000 people in the territory over the past 28 days.
To be a Level 4 location, there would have to be over 500 new cases of COVID per 100,000 people in the past 28 days – the CDC says people should "avoid travel" to these destinations.
See also: Paid Leave is Over, Universal Pre-K is in. What women – especially women of color – have at stake in pandemic recovery
Here is a list of all high-risk Level 4 destinations in order of their addition, according to the CDC:
Russia, Belgium, Burkina Faso, Slovakia, Ukraine, Singapore, Belarus, Moldova, Romania, Saint Vincent and the Grenadines, Armenia, Austria, Barbados, Croatia, Latvia, New Caledonia, Bulgaria, Norway, Antigua and the Grenadines Barbuda, Bermuda, Guyana, Afghanistan, Albania, Belize, Grenada, Israel, Lithuania, Serbia, Slovenia, Brunei, Azerbaijan, Estonia, Guam, North Macedonia, Saint Lucia. Switzerland, Haiti, Kosovo, Sint Maarten, Bahamas, Dominica, Jersey, Montenegro, Turkey, Aruba, French Polynesia, Thailand, Curacao, Greece, Guadeloupe, Iran, Ireland, Isle of Man, Martinique, US Virgin Islands, Cuba, British Virgin Islands, United Kingdom, Burundi, Bostwana, Papua New Guinea, Malaysia, Democratic Republic of Congo, Central African Republic of Congo, Central African Republic, Costa Rica, French Guiana, Georgia, Iraq, Maldives, Mongolia, Réunion, Saudi Arabia, Seychelles, Somalia, South Sudan and Suriname.
The United States is reporting 155 new COVID infections per 100,000 people in the past seven days, which is 29% of its peak, according to Reuters' COVID tracker.
The CDC's recommendation is that all international travelers be fully vaccinated against COVID-19 before planning their trip to a country.
See also: Can you buy Shiba Inu on Robinhood?
The White House has detailed new travel rules for those coming to the United States As of November 8, non-immigrant foreign air travelers will be required to provide proof of vaccination before boarding a flight to the United States, in addition to receiving a negative COVID test.
Here's a map of the CDC's COVID-19 travel recommendations.
The CDC's high-risk travel locations updates come as global COVID-19 cases have surpassed 247 million and parents await the CDC's decision on vaccines for young children.