New customer contact center for Consulting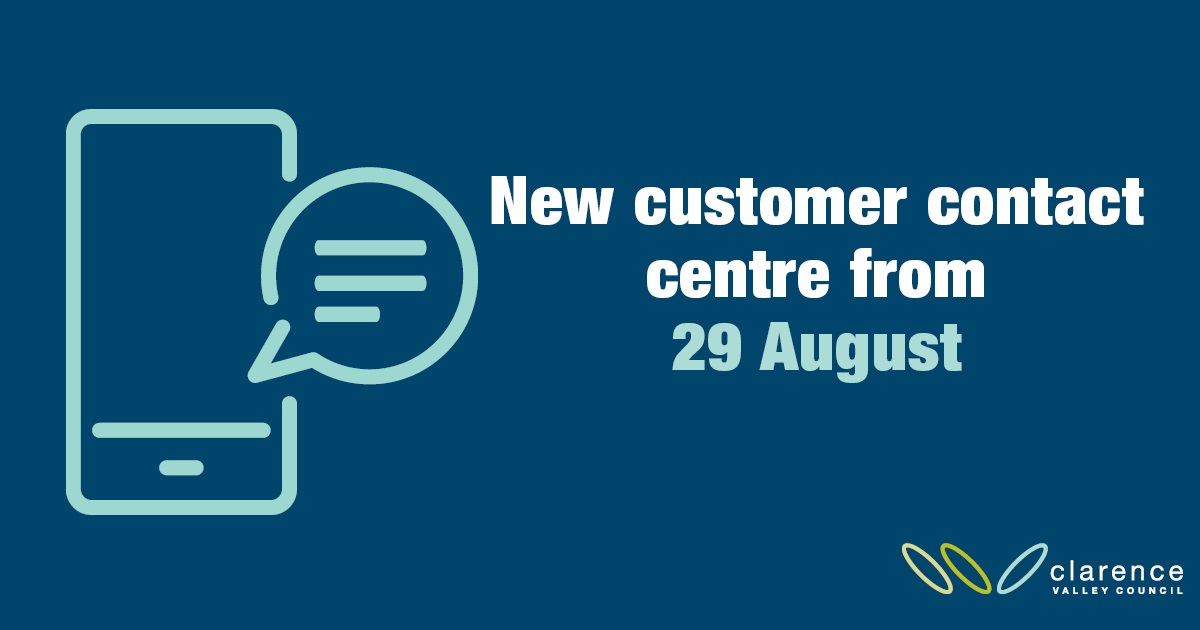 Posted on August 22, 2022
A new customer contact center for Clarence Valley Council telephone inquiries will be in place from Monday 29 August 2022. This means the process will be slightly different when you call us on (02) 6643 0200.
WHAT TO EXPECT:
You will be greeted with options to direct you to the most appropriate member of staff to handle your request;

The initial greeting will ask you to:

Press 1 for waste

Press 2 for building inquiries

Press 3 for rates

Press 4 for general inquiries
WHAT IS IT FOR YOU?
Callback options – if you need to hang up, you have the option to keep your place in the queue and we will call you back;

On-hold messaging to provide important information, answers to common questions, and to keep you informed of real-time incidents such as water main breaks and road closures;

Phone calls will be recorded for training purposes to ensure that we provide the best service to the community.
This update aims to help you improve the services. As we all learn what this new call center has to offer, you might temporarily experience longer wait times. We hope this only happens at first and we can improve your results.