National rally: COVID-19 infection tracing delayed due to lack of contact details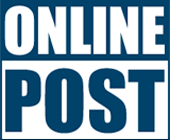 With the number of COVID-19 cases reaching new heights since the end of 2020, it is imperative that authorities quickly track down those who test positive.
But at the moment, there is a significant obstacle preventing this.
Currently, many people do not provide their phone details when booking PCR tests, so the Patient Safety Authority (PSA) is wasting valuable time and resources trying to locate people whose test is due. positive.
"Speed ​​means a lot in breaking the chains of infection. We really want to talk to infected people as quickly as possible," said the deputy director of PSA, Birgitte Drewes.
"We therefore strongly urge people to provide their phone numbers during the test so that we can get in touch with them."
READ ALSO: The greatest number of COVID-19 infections since the end of 2020
Always the same number
Another concern of PSA is people not answering calls when they call or responding to text messages they send after an unanswered call.
The number that PSA calls from when contacting the public is always 32320511.
---
First time for election observers
A delegation of eight Council of Europe election observers followed the local and regional elections in Denmark this week, according to KL. Fear of questionable electoral conditions is not the reason observers were monitoring the local elections in Denmark for the first time, but rather an invitation from KL and the Danish regions.
Relocation could hamper voting
Anyone who registered their move to another municipality from November 10 to 16, a week before the election, may have lost the right to vote in Tuesday's election. The situation concerns around 5,000 citizens, according to the national broadcaster DR. A large majority in parliament want the law to be changed to ensure that everyone will have the opportunity to vote in the future, regardless of relocation.
New initiatives for a safer Denmark
The government has presented 12 new initiatives to ensure greater safety in nightlife, on the streets and around S-train stations. The initiative contains several points aimed directly at young criminals. "All Danes need to be able to move freely and feel safe, wherever they go. We simply must not allow groups of particularly young men to resort to violence by making ordinary people insecure and restricting their freedom in public spaces, "Justice Minister Nick Hækkerup said.
Danish space ace on a volcanic island
Three astronauts – including the first Danish man in space, Andreas Mogensen – are currently in training on Lanzarote in the Canary Islands as part of an initiative of the European Space Agency (ESA). Training at the European Volcano Hotspot is crucial for future space expeditions, where selected geologists, engineers and astronauts aim to master the best ways to explore the rugged landscapes of the Moon and Mars..
Denmark takes part in massive Europol crackdown
A massive crackdown by Europol l in 17 countries took place in early November. The multi-country operation led to more than 170 arrests, including five in Denmark. On three days, Danish immigration control in South Jutland checked 2,600 vehicles and 6,200 people.
Create dynamic city centers
The Ministry of Housing is launching a new partnership that aims to promote more lively city centers in rural areas. Five selected test cities, Rødekro, Vojens, Lemvig, Vordingborg and Ringsted, will follow the recommendations with the aim of improving life in towns and villages facing depopulation and mobility issues. "Attractive city centers are of great importance for building strong local communities. Therefore, I am very happy that the focus is now on working in five new test cities, "Housing Minister Kaare Dybvad said.
Government toughens up against hate crimes
Currently, it is considered an aggravating circumstance if a crime is based on another's ethnicity, creed, disability, sexual orientation or otherwise. However, the provision does not encompass both fully and partially hate crimes, which is a significant issue that the majority of Parliament is now seeking to address. According to the Ministry of Justice, the penal code will in future include partial grounds as hate crime.
Updated high COVID-19 infection value
The health ministry lowered the value determining high COVID-19 infection rates in municipalities from 500 to 400 infections per 100,000 population. This means that municipalities exceeding the limit will receive recommendations on the further management of infection rates. However, under the new regime, municipalities will no longer be required to automatically close schools and daycares if the limit is exceeded.