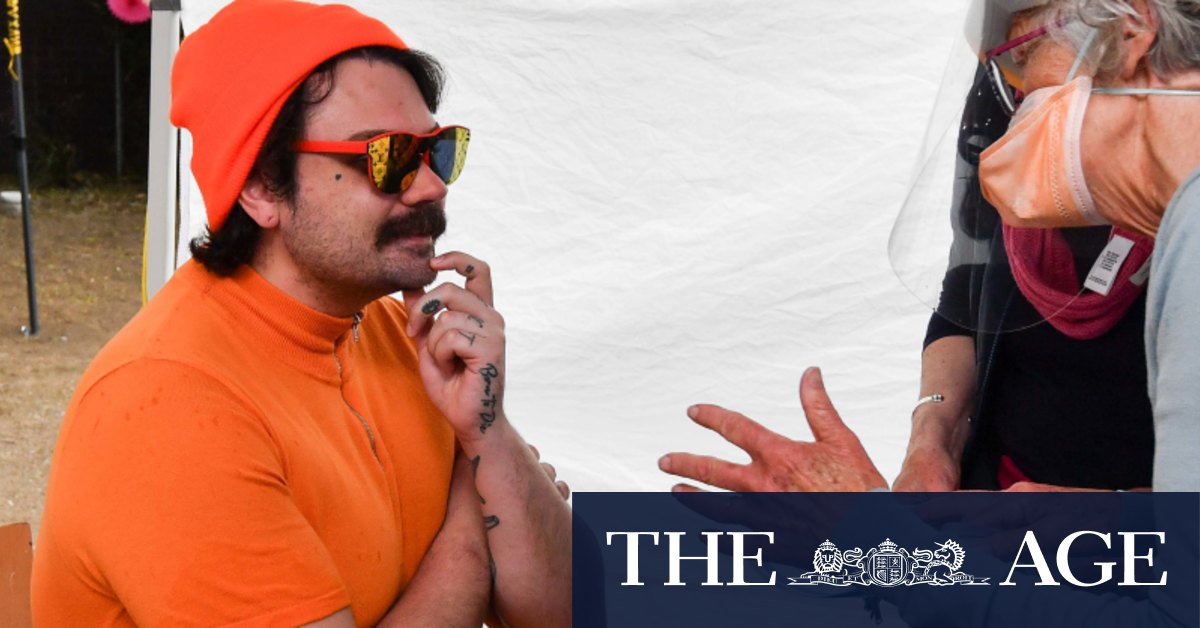 Melbourne doctor and mobile vaccination center helped immunize vulnerable people
Registrar Sarah Simons has noticed markedly low vaccination rates among the service's most regular participants – people who visit the unit between seven and 30 times a year.
Among this cohort – which is largely low-income and marginalized and comes to the ward to seek refuge – immunization levels were 20% lower than in the general population.
Dr Simons saw an opportunity.
She and other staff began to offer "opportunistic" vaccines to people who probably wouldn't go to regular immunization clinics.
It goes like this: Dr Simons walks through the ward with a spare jab in his pocket, talks to unvaccinated patients about fears they may have about the vaccine, often offers information about the vaccine, sticks it in their arm, right there and then.
Indigenous Australians, people who are homeless or facing family violence or drug addiction are prioritized for injections as part of Australia's first COVID-19 vaccination program which began in September.
"There is a huge demographic of people who are not necessarily really opposed to the vaccine. Maybe they don't know enough about it, or they don't really know where to look or who to ask, "Dr Simons said.
"If you have four children to care for and fear impending domestic violence, or you have to negotiate three different trams with a stroller to get to a vaccination center and wait hours a day to get vaccinated which means you lose a paid job… getting the vaccine is really tricky.
The program, which immunizes patients who have not been admitted to hospital, has also been extended to those discharged from the hospital.
The van extends the mission further, vaccinating community patients before they reach the emergency room.
Andrew, who did not want his last name published, received his second hit at the Crisis Center.
A few minutes after the hit, he swore it would be his gateway to a tropical beach, far away.
"I want to fly soon," he said. "In Thailand."
Need some good news? The bulletin of the greatest good delivers stories to your inbox to brighten up your outlook. register here.