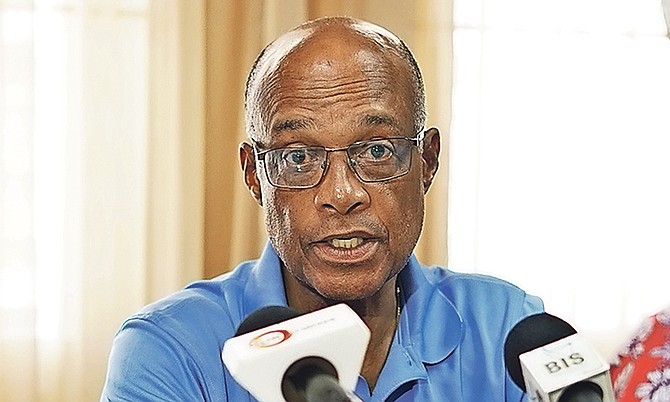 Lloyd: $ 40 million spent on school repairs
Education Minister Jeffrey Lloyd.
By LÉANDRA ROLLE
Journalist of the Tribune
NEARLY $ 40 million has been spent by the government on repairing schools across the country, with a budget of $ 20 million to continue repair work for the next fiscal year, according to Education Minister Jeff Lloyd.
"COVID-19 has wreaked havoc on our completion times for several of our school repair projects," Lloyd told the House of Assembly when delivering his budget contribution yesterday.
"To date, for fiscal year 2020-2021, we have spent a total of $ 39 million on school repairs – $ 26.3 million in New Providence, $ 6 million in Grand Bahama, $ 4 million in Abaco and $ 2.1 million to the Family Islands.
"As we know, of course, repairs on these islands – Abaco and Grand Bahama – are still ongoing. "
Describing his ministry's budget for school repairs for the coming fiscal year, he added:. "
Yesterday, Lloyd also revealed his ministry's plans to build two new schools in Inagua and East Grand Bahama, noting that officials plan to start work on the respective sites later this year.
The projects are expected to cost the government some $ 15 million.
He said: "I am proud to say this, we intend to inaugurate in the third quarter of this year two new comprehensive schools – one in Matthew Town, Inagua, and the other in High Rock, East Grand Bahama.
"The reason we're going to be finishing these two new schools – although that won't happen in this term – is that we will continue into the next term. It is estimated that when these two schools are completed, it would cost the government $ 15 million.