Lewisburg School District Removes Contact Tracing, Will Address Masking At Next Meeting | News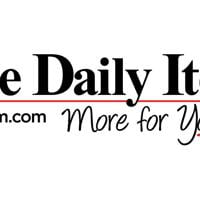 LEWISBURG — Contact tracing has ended in the Lewisburg School District, but not for immunocompromised students by a unanimous board decision.
The board voted to review masking and the district's health and safety plan at its Feb. 24 meeting. Dr. Virginia Zimmerman, Dr. Erin Jablonski, Heather Haynes, Mary Ann Stanton, Jaime Lyons and Kristin Kraus voted yes. Cory Heath, Jordan Fetzer and Dr. Tera Unzicker-Fassero voted against.
Board members heard feedback from the school community and the borough on the mask rule.
Parent Tara Michaels helped put together a survey with 227 respondents. Of the 227, 215 of said masking should be optional.
Sophomore Zach Engele said: "It's time to get back to normal. Many teachers and students have to catch up on a lot of work after being quarantined," mentioning that his own grades suffered. Masking can make learning difficult for many vulnerable students, he said.
He said he saw teachers and others in public not wearing masks and questioned the hypocrisy of wearing masks during school hours but not in public.
Jonah Carner, a junior, quoted the district's vision statement which states, "In pursuit of excellence and equity, the Lewisburg Area School District is an inclusive learning community that supports students as they achieve meaningful and fulfilling lives in our diverse global society. "
"Unfortunately, in the past two years, no one has experienced this," Carner said. During quarantine, her friends would worry about catching up. "Wearing masks was meant to be a temporary event," he said.
While vaccinated, Carner said masks posed problems. "I can't see the facial expressions of my teachers and my peers. There is more to communication than the words we say.
Many of those who commented on the masking raised verbal and non-verbal communication issues. Carner admitted he was known to be a quiet person. "It is easy for many to hide behind masks. We are already a generation that struggles to communicate.
He urged the council to make masks a recommendation, not a requirement.
An anonymous teacher survey revealed to a secondary school teacher that students felt less engagement during lessons and an apathy towards the topics being taught and a general feeling of withdrawal. The teacher said students were less likely to ask questions during class and participate in group activities.
"If students answer questions, it is difficult to hear them, especially for children who are usually quiet. I have the impression that many students "disappear" behind their masks," commented a teacher. "Many expressed that they didn't like school and just wanted school out so they didn't have to deal with it. Masks have definitely made it harder to have a positive school and classroom environment.
Board member Dr. Tera Unzicker-Fassero said she's had patients kicked out of her office because of masking, but said she thinks masking should be the parents' choice. Board member Cory Heath agreed.
Fetzer said the district needs to decide whether to do universal all-time masking or not. "We are sending very mixed signals and we have to decide what we are going to do," he said. He said he was not necessarily advocating masking but consistency.
Contact tracing
While the board delayed a decision to scrap the mask rule, it voted to scrap contact tracing except for immunocompromised students after hearing public comment.
Carter Hoover, a senior, supported ending contact tracing.
"This process discriminates against unvaccinated people," he said.
Superintendent Jennifer Polinchock-Baugh said the state Department of Health no longer notifies school districts of positive cases and the district relies on parents. She said evidence showed schools were not responsible for spreading the virus, but the district was looking at the science.
"We are going to do what we have done. If your kids are sick, keep them home," said Baugh, who urged parents to notify the district of positive COVID cases among students. She noted that community spread had plummeted.
From Jan. 2 to Feb. 7, the district had 147 positive COVID cases and 129 student quarantines, according to data based on what parents told the school district.
"Our cases have really dropped and will likely move in that direction," Baugh said. "Let's get back to raising your children and not doing the job of public health officials."
Board member Jordan Fetzer asked how much time teachers spend on contact tracing.
"I would say it varies. There have been times when it's two to four days in a row and you're not able to do what you should be doing," said Lewisburg-area high school principal Paula Reber.
Jablonski asked if the suggestion was to scrap contact tracing for immunocompromised students and was told no.
In other business, the board voted to approve its SUN Tech operating budget.
The final district budget will not be approved until June. Zimmerman noted that there was time to reconcile the district budget.
The board also approved the 2022-23 district calendar and graduation plan.
The next Lewisburg School Board meeting will be at 7 p.m. Feb. 24 at the DiRocco Center for Instruction.