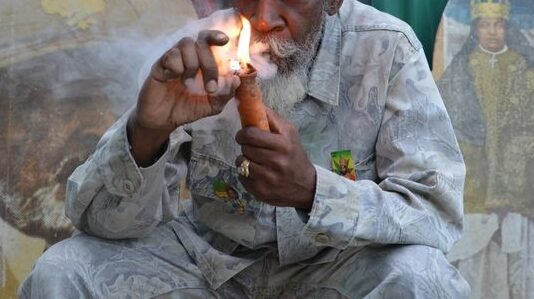 Lack of Rastafarian inclusion in FNM and PLP manifestos criticized by community – Eye Witness News
House of Rastafari calls on new government to empower Rastafarian community in marijuana industry
"It is time for the government of the Bahamas to recognize the Rastafarian faith"
NASSAU, BAHAMAS – The inter-manor collective House of Rastafari (HOR) yesterday criticized the two main political parties for not taking the Rastafarian community into account in their political manifestos where the use of marijuana is mentioned.
Ahead of the September 16 general election, the Free National Movement (FNM) and the Progressive Liberal Party (PLP) expressed support for a medicinal cannabis industry.
In a statement, the House of Rastafari took note but also called for "restorative justice" for Rastafarians who they say have been criminalized for possession of marijuana, which is used as a sacramental herb in certain religious practices.
"The manifestos of both political parties include the passage of a bill on medicinal marijuana, but neither political party has mentioned how they would stop criminalizing young Bahamian men and Rastafarians for using the drug. herb – marijuana / cannabis, "the statement read.
"There has been a lot of talk and fanfare about removing criminal records, but where is the redress for those who have lost their livelihoods, education, families and more? What will be returned to them?
"The Rastafari community in the Bahamas is calling for restorative justice. This is an appeal made to the government of the Bahamas by the Bahamian people – Rastafari.
"The Rastafarian community has long been the guardian of African pride and culture; raising black scholars, teachers, historians and artists. It is time for the government of the Bahamas to recognize the Rastafarian faith as well as the preservation and practice of African culture.
The HOR demanded yesterday that the Rastafarian community be made responsible in the process of decriminalization of cannabis, in particular by giving it access to the international market of several billion dollars.
He proposed that the community "can plant 100 acres of cannabis; treat 1,000 pounds every two weeks; extract oils and produce capsules, food, tea bags; and build industries out of herbal cannabis, "but asked," Who will provide that kind of empowerment when it comes to decriminalizing cannabis for the Rastafarian community – the people of the Bahamas?
His statement said, "This is your chance to define a new version of normal; a rare and truly sacred opportunity to initiate national development. Now is the time to act on behalf of the people. "