KPI or CX: redefining contact center success'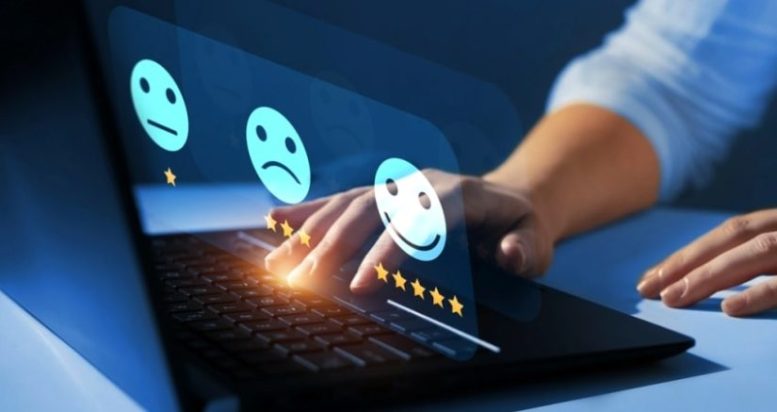 KPI or CX: redefining contact center success'
by Gary Bennett, VP UKI/MEA/Northern Europe at Enghouse Interactive
For years, the success of contact center agents has been measured on KPIs such as the number of calls they take in a shift or how quickly they resolve queries on a call. Historically, many contact centers have prioritized reducing average call handling times. In the past, measuring average handle time (AHT) was often associated with reducing costs and improving operational efficiency.
However, it has become increasingly clear today that KPIs like AHT, for example, are not representative of the customer experience (CX) being delivered. Instead, they simply measure the operational efficiency of the business itself.
These types of KPIs belong to another era. They gained popularity as an approach when "physical" contact centers dominated the market. And they became widespread at a time when the preferred method of interaction for customers with a problem to solve was to call the company during working hours from a landline. Likewise, they prioritize operational efficiency over the end experience the customer receives. At a time when the determining factor in the success of a business is the quality of service provided to the customer, this is not a viable option.
Yet many companies still adhere to it: which is likely to hamper the level of service provided as it forces agents to focus on the wrong metrics, which has little or nothing to do with providing an optimal customer experience.
Switch to a new model
Although there is some adherence to the old AHT paradigm, in recent years we are seeing new signs of change in the way contact center success is measured and defined.
Many companies have moved to high-level metrics like Net Promoter Score that consider questions like: How did we do in this interaction? Was this intervention useful to you? Did the goods arrive on time? The Net Promoter Score goes beyond simply measuring customer satisfaction with a solution or service to gauge customer loyalty to a specific brand or company. Another metric that tracks customer experience is the Customer Satisfaction Score (CSAT). The score is usually calculated through an automated survey that asks customers to rate a specific experience, such as a product purchase or a service call.
Customers are frequently asked to rate their level of satisfaction on a scale from "very satisfied" to "not satisfied at all". This metric helps gather up-to-date feedback because it can be calculated quickly, typically within hours or less, following a customer's use of a product or service.
These customer-focused measures for companies are based on the concept of continuous improvement of the operational process through quality and performance measures such as Six Sigma and continuous improvement.
Measuring the success of interactions
Another metric that is gaining more and more popularity in contact centers is first contact resolution (FCR). This measures how effectively the company correctly addressed the customer's need during their first contact, eliminating the need for the customer to follow up with a second interaction.
FCR generates satisfaction because the customer's issue, not just their call, email or social media post, was handled quickly. Businesses also benefit from reduced operating costs by reducing the number of customers who need to call them back, while increasing cross-selling and up-selling opportunities. There is also a positive impact on agent morale, which comes from the fact that they no longer have to deal with multiple calls from increasingly frustrated customers as frequently. Ultimately, it's a better metric for customer-facing organizations than AHT because it effectively tracks customer satisfaction rather than operational efficiency.
Quickly get what they want
Even beyond FCR, however, in today's always-on era, it's increasingly speed of response that matters. The importance of quick and accurate responses when providing customer service cannot be overemphasized. Research from Enghouse's own social polls shows that getting a quick response is the number one priority for customers.
Essentially, how quickly the business responds to customer requests has a major impact on customer satisfaction, loyalty, and results. It can also impact the organization's contact center operations. If customers do not resolve their problem quickly and are forced to contact several times, it will increase the workload of company staff. It can also hurt the organization's brand, as customers will vent their frustrations on social media and online forums.
There are several approaches businesses can take today to try to achieve faster response times. One of the most important is to encourage customers to self-serve if they have routine enquiries. Businesses can hijack these interactions by giving customers access to the information they need via chatbots or AI-powered knowledge bases, for example.
To further enhance the customer experience, businesses can prioritize interactions to ensure the most urgent ones are handled first. Other techniques contact centers can use include flagging information in automated responses to save customers time; equip agents with technology that helps them respond to queries faster and use tools like Teams to collaborate to resolve complex queries faster.
Just like with FCR, they can create metrics to analyze their success. These will allow them to spot areas for improvement, whether it's redesigning processes, adding resources or increasing training. With customers constantly expecting faster response times, businesses must continually focus on improving speed without sacrificing quality. The benefits are clear: happier and more loyal customers, more efficient operations and higher revenue.
Ultimately, as in the past, KPIs may still have a key role to play in measuring business performance, but these KPIs should never look inward and focus solely on measurement. the operational effectiveness and efficiency of the organization, as is the case with the AHT Metric. Instead, they should focus primarily on measuring the customer experience, tracking how quickly the customer got the answers they need, and also the level of customer satisfaction.
If businesses can do all of this correctly, they will be able to refine the customer service they provide, contribute to the overall success of the business, and gain a significant advantage over their competitors.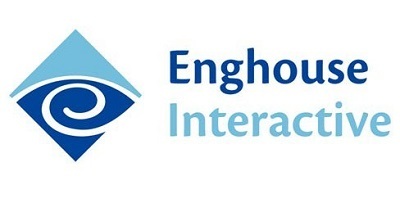 Enghouse Interactive is a leading global contact center and video solutions provider serving thousands of customers for over 35 years. Enghouse Interactive solutions enable customers to deliver winning customer experiences by transforming the contact center from a cost center into a powerful growth engine. Enghouse Interactive's core values ​​- reliability and choice – are key differentiators in the global marketplace. Reliability speaks to Enghouse Interactive's reputation for always honoring its commitments to its customers, staff, partners and investors. The choice is reflected in the unrivaled breadth of its customer experience (CX) portfolio, which allows customers to choose from a wide range of consulting solutions and practices, whether deployed on-premises, in the cloud or on a hybrid platform. By providing a wide range of technologies and features based on open standards, Enghouse Interactive simplifies the advanced integrations that customers need.
For more information about Enghouse, see their company profile