How to hire contact center agents to work from home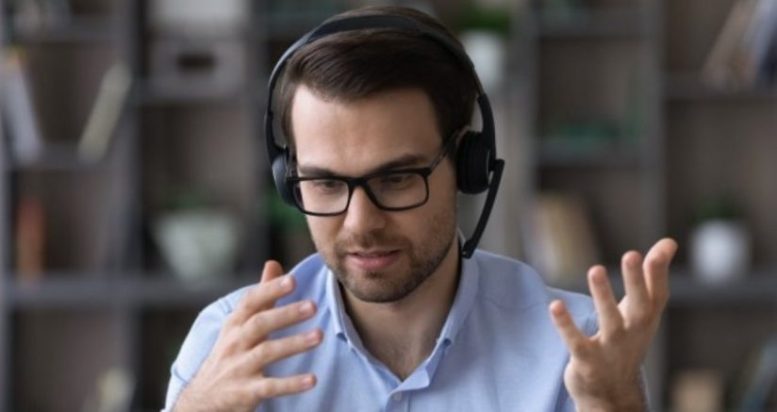 Bringing new recruits to your contact center is rarely an easy task. Managers must consider many factors when candidates are available and needed. Contact center agents are in a unique position to make an impact within any organization as they interact directly with customers at key moments in the customer journey.
Choosing top-notch agents is of the utmost importance in maintaining your brand reputation and delighting your customers. As difficult as selecting the right contact center agent candidates can be, selecting those who will be allowed to work remotely can be an even bigger challenge.
Besides the usual features great enthusiasm and the ability to learn quickly, work from home contact center agents must have a whole new set of skills to meet the demands of their remote positions. Choosing the wrong people can set your business back and create a talent retention problem. By selecting the right agents from the start, you will be in a better position to maintain agent job satisfaction and increase retention, while preserving your company's reputation.
What to Look for in a Work From Home Contact Center Agent
Contact center agents are often entrusted with confidential information about hundreds of customers. Choose the right agent can mean more than just meeting quotas; the wrong choice can damage your company's reputation and permanently turn away once-satisfied customers. To avoid the negative consequences that disruptive agents can cause, you will need to establish a list of attributes and skills reputable agents should have them and check them with every potential hire. Here are some good things to look for when hiring a new contact center agent to work from home:
Strong technological skills
Contact center agents use a wide variety of highly technical tools to provide prompt and helpful service to customers. Naturally, the exact tech stack used by agents can vary widely from company to company, making stringent in-house tool experience requirements impractical when scouting for new hires. Systems may even vary between call center divisions within the same company; outgoing agents could use any number of support tools for sale to convert leads, while team members on the inbound front might find themselves relying on CRM systems to keep relevant details at their fingertips.
To find great work from home contact center agents, you need to take the time to assess their technical knowledge and make sure they can get up to speed with new software tools in a reasonable amount of time. Proficiency in a wide range of devices and software solutions can differentiate a good recruit from a great recruit. Applicants should be familiar with use phones, computers and web browsers. They must also be able to type a minimum number of words per minute (which may differ from call center to call center) to deal with spikes in call activity. It's also important to consider whether your new hires have the type of equipment they will need to perform their jobs every day. If your company won't provide special equipment to agents, it may be necessary to weed out candidates who don't have the right equipment.
Patience and ability to make decisions
Creative decision-making and a great deal of patience are generally seen as positives for call center agents. For those who are expected to work from home, these skills spell success on the job. Agents who think too long about a possible solution while customers wait impatiently on the line are likely to cause more problems that they cannot solve. Having the ability to quickly make a sensible decision is invaluable in a controlled contact center environment, but even more so when calls need to be handled from home (where distractions abound).
Patience is just as important as the ability to make decisions quickly. Without patience, new hires may find it difficult to deal with rude or objectionable callers in a professional manner. Managers aren't around to fix failed communication attempts when agents are working remotely, so patience is a must.
Strong self-motivation skills
Candidates for traditional call center positions can be monitored on-site to ensure they remain productive. However, things change drastically when officers are moved offsite and allowed to work from home. Maintaining reasonable productivity off the premises depends primarily on each agent's ability to stay focused. Self-motivation is essential because managers are not physically present to intervene.
Assess the potential work from home contact center agents' Self-motivation skills before integrating them are key to creating a team that can operate reliably despite operating remotely.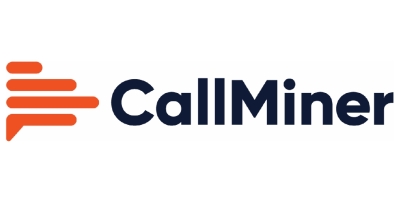 CallMiner is the world leader in conversation analysis to improve business performance. Powered by artificial intelligence and machine learning, CallMiner offers the industry's most comprehensive platform for analyzing omnichannel customer interactions at scale, enabling organizations to interpret sentiment and identify patterns to reveal deeper insight of every conversation.
By connecting the dots between ideas and action, CallMiner enables companies to identify areas of opportunity to drive business improvement, growth and transformational change more effectively than ever before. CallMiner is trusted by leading global organizations in retail, financial services, healthcare and insurance, travel and hospitality, and more.
For more information about CallMiner, see their company profile