How are you improving the contact center agent experience?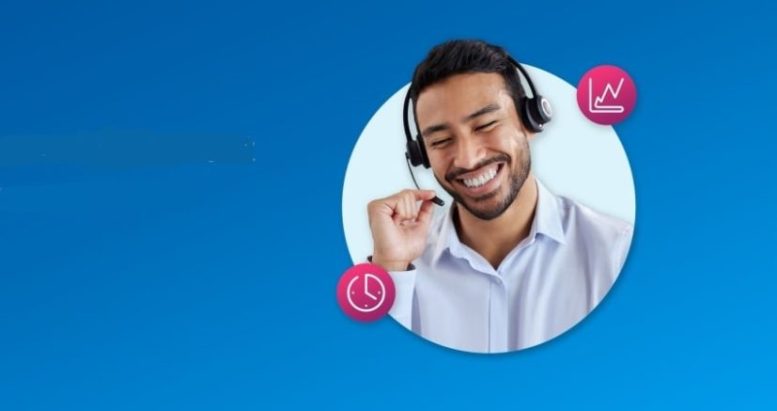 Enthusiasm is contagious. If your agents are happy, your customers will be too. Companies are beginning to recognize this: 80% of companies consider improving worker well-being to be important or very important to the success of their organization. Agents are your most valuable asset, but can also become your biggest cost. The estimated recruitment cost to find a single customer service agent is £3,158, while the average agent turnover cost is estimated at £202,125 per year for a typical contact centre. environment in which your agents can thrive. Where they feel supported, empowered and ready to respond to even the most difficult contacts. You need tools to get there.
The first of these tools is automatic contact distribution. Answering call after routine call and dealing with the brunt of customer frustrations, your agent morale will quickly erode. But careful routing and distribution can ease some of that burden. If you can offer your agents a single, mixed queue, you can provide the variety they need to stay engaged. If you can route them to the contacts they are best placed to resolve, you can easily provide the satisfaction of a job well done and the productivity boost that comes with it. Whether you're routing by skill level, expertise, or even personality, intelligent routing is key to driving first contact resolution and improving the agent experience.
The secret to agent engagement? Workforce Engagement Management (WEM)
Effective contact distribution is just the first step on your journey to a better agent experience. The second is flexible workforce engagement. For effective workforce engagement management (WEM), you need a WFM solution that puts agent preferences at the heart of your contact center. If you can maximize agent satisfaction, you can minimize churn rates.
A WFM solution that provides intelligent scheduling makes it easy to increase employee engagement. With AI-powered automatic scheduling, you can generate schedules that meet predicted demand, while taking into account agent preferences and flexible work patterns. When your agents start feeling heard, your churn rates will drop.
Once your agents are engaged, you can get to work delivering the best CX possible. A whole suite of tools will help you here, from recording calls and screens to real-time reporting. You need detailed data on the performance of your agents. If you can drill down into the specifics of agent performance (e.g. contact resolution times), you can focus your training on individual needs, keeping your team at the top of their game.
Invest in your agents with Unified Communications (UC)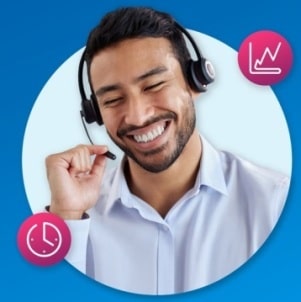 In the world of remote work, flexibility is key. If you can offer your agents flexibility in their work environment and hours, their engagement will skyrocket. As engagement increases, productivity also increases. Your agents will handle more customer contact and be better able to deal with tough times in customer service.
Even with a distributed workforce, your agents never have to work alone. Browser-based Unified Communications (UC) software can turn your contact center into a collaborative environment. With powerful UC features like video conferencing and peer-to-peer instant messaging, you can enable seamless collaboration between agents. With a centralized knowledge database, you can ensure your agents always have access to the information they need to resolve any request. Investing in your agents is a powerful cost-cutting measure: 93% of employees would stay with a company longer if that employer invested in their career.

Unleash your agents – the power of intelligent automation
Even with active collaboration and flexible hours, when demand is high, your agents are going to struggle. So your most powerful tool is Intelligent Automation. If you can set up a Machine Agent™ that responds to the most repetitive requests, you can take the pressure off your human agents. They will be free to answer only the most complex requests, focusing on challenges that test their skills, not their patience. When they focus only on the most difficult tasks, your agents will become even more valuable to your business. The more valuable your agents are, the more challenging their work, the more invested they will be.