Facing the new perfect storm. Stabilize your digital contact center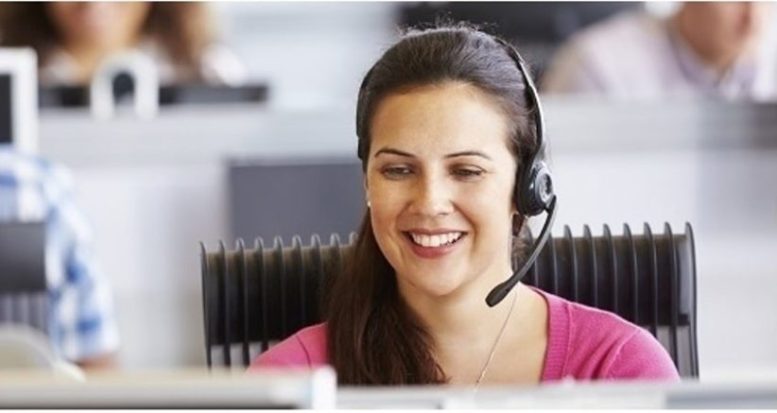 Dealing with the Perfect New Storm – Stabilizing Your Digital Contact Center – After overcoming the disruptions of a global pandemic, most organizations are stabilizing and operating in the new normal, but are we just calm before a new one? storm ? Ken Ume, Product Marketing Manager at Netcall discusses.

Below is some clarification on the new challenges that are destabilizing contact centers and how to deal with them.
A perfect storm is looming
The big resignation is looming for most British organizations. Fueled by the pandemic, people are rethinking their career choices as better opportunities open up for more fulfilling or better paid roles, or positions that give something back to the community.
The contact center churn rate has always been an operational fact, reaching up to 25% in the UK, well above the national average of 15%. The pandemic has undoubtedly made matters worse. Contact center agents are looking for job satisfaction, flexibility, and better pay, as always. The truth is that there are now more opportunities and reasons to look elsewhere.
The global pandemic may have caused a major shift in social and professional behavior. It accelerated the evolution of contact centers. Increased demand, higher customer expectations, and increased complexity have made some traditional contact center management practices less relevant. It also shed light on some disconnections, especially with technology, processes and knowledge management. Some of the problems have been overcome in the past 18 months. As the rush to stay ahead of pandemic-induced demand slows, we now face the accumulated and hidden technical and process debt.
The pace of customer experience (CX) change continues to accelerate. In a recent study conducted by Netcall and Davies70% of insurance organizations say the pace of CX innovation has increased over the past 12 months. And at the same time, customer's patience for any disturbance caused by COVID is wearing out (or has completely disappeared). Budgets were flexible at the start of 2020 to speed things up, but now they are declining.
Often, contact centers are at the heart of all of these engines.
What does the good look like?
Before you can complete the new challenge, you must first reset the goalposts. Determine what the ideal contact center setup would look like, as it will likely be very different from what you were aiming for three years ago. Is it still viable to expect a large room filled with people with headsets to deal with high call volumes, focused on packing times and first call resolution? Is it even beneficial?
It is widely accepted that a distributed workforce is the likely future of all contact centers. For some organizations, even the "distributed contact center" needs to be redesigned. Effective customer outcomes take priority over internal processes and structures. The disciplines and skill sets typically wrapped around the contact center are finding new applications, among more relevant knowledge workers with the potential to help customers. All with the ambition to reduce friction in CX.
The challenge is to make sure you have the discipline, support, and training of the traditional environment. In addition to the expertise and experience of the staff in contact with the customers, which can be dispersed according to the geographical location and the professional functions. This makes the new environment look less like a mega contact center and more like a flexible CX hub. He will be nimble and agile to leverage the best processes, expertise and information to make CX changes. Rather, it is a set of skills and technologies that can be deployed to effectively meet customer demand.
It's more important than ever to tightly integrate people with multiple and legacy back office systems, which are often disparate, so they can bring together and present whatever they need, at all times.
How to measure performance?
Some organizations are already realigning themselves with new internal performance measures. Today's empowered customers are rejecting old-fashioned CX surveys, interacting in new ways that metrics should tap into. From the new version of Net promoter, customer effort scores, and customer retention rates to capture the feedback frontline employees hear directly from customers. The changes discussed above, along with the move to omnichannel, have made many traditional metrics less relevant. AI technologies offer better ways to measure, analyze and forecast future trends. Thus, dashboards and reports need to be redesigned.
Take the example of first call resolution (FCR) to measure agent performance. In an environment based on a single synchronous call, this metric has significant merit. However, imagine that you have designed an environment in which you use digital channels and automation to free agents from operational and routine tasks, like reporting on delivery status. These tasks often prevent agents from providing excellent service to a client, and the repetitive and mundane nature of recording information in different systems leaves the door wide open to human error.
Automating these tasks is a great way to reduce the workload on your teams. It also allows you to extract data from multiple systems and present the information to the agent when needed. As a side benefit, you will also avoid the time and cost of reworking to correct mistakes.
A customer may be happy to start an asynchronous conversation in the evening, knowing that they won't receive a response for hours. Other requests can be answered in seconds by chatbots. Average Processing Times (AHT) can struggle to measure performance around conversations that are part of a longer engagement, across multiple touchpoints. This can ultimately lead to a detailed conversation with an agent, when the matter becomes complex or sensitive. It can be hours or days after the initial engagement. Traditional FCR or AHT metrics can penalize the agent for the long tail to the final call, or the long end call. However, the previous touchpoints helped reduce the agent's final interaction to a specific position.
A dashboard or report built around these kind of metrics can also risk pushing other stakeholders away, as they only focus on "contact center" metrics and reports.
To achieve the right results and the decision-making environment, our metrics, dashboards and reports must focus on efficiency by delivering the right results at the right time, as well as the impact of contact center performance. on the rest of the organization.
Traditional contact center reports and metrics still have a place, but they need to be combined with other data to show the overall impact of the interaction. The resulting dashboard then focuses on CX delivery. Automation plays an important role in pulling disparate data into reports and dashboards that present the big picture. It's not easy and unlikely to be delivered in one step, but the ambition must be to develop a cohesive CX-based information dashboard for making decisions for positive changes.
What does the service look like outside?
Ultimately, providing employees with a flexible interface gives them the information they need to keep customers happy, whether they are working from the desk or the kitchen table. The decline of telephone calling has been predicted for years. Some expected COVID to finally send the venerable channel into terminal decline as other channels gain popularity. Instead, COVID has increased demand across all channels, especially the phone. Incoming phone volumes have increased over the past 12 months, according to our study, where 48% of organizations said the volumes had increased.
Customers now also have similar service and efficiency expectations for digital options and the phone.
The client has clearly demonstrated that he wants a choice of channel based on his needs for engagement or results. More than that, they expect to help themselves as much as possible.
To meet this demand, all organizations want to be omnichannel. The same study showed that 99% of organizations across all industries believed they were either already omnichannel or had omnichannel ambitions, with a third stating this as a strong ambition. However, despite the ambition, only 26% of organizations said they were already omnichannel. Many still have a long way to go.
Chatbots and IVR all make it easy for users to get around on digital and phone channels. There is frustration when such tools are used as another level of queue management or as a diversion between channels. Customers rightly see it as a downside. Organizations should let the customer choose the channel, rather than pushing a particular channel based on cost or resources.
Intelligent automation is also the key to transforming the role of chatbots and IVRs in CX change. It can make complex and obscure legacy systems accessible. This allows customers to safely take on trivial tasks on demand.
When the interaction is complex or sensitive, diversion is essential. When chatbots or intelligent automation-enabled systems are activated, triage takes on a new, more powerful meaning. It combines prioritization with response. In addition, their intervention frees up time and mind space for agents to manage complex and sensitive interactions.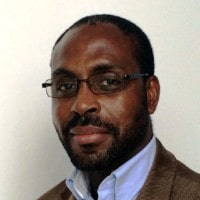 Ken Ume is Product Marketing Manager at Netcall
Netcall is a leading provider of low-code and customer engagement solutions.
A UK company listed on the AIM market of the London Stock Exchange. By enabling customer-facing and IT talent to collaborate, Netcall simplifies large change projects, helping organizations dramatically improve the customer experience while reducing costs.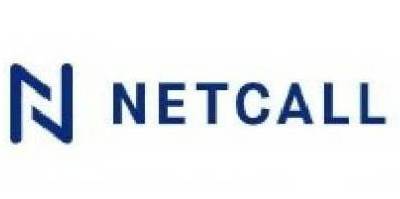 More than 600 organizations in financial services, insurance, local government and healthcare use the Netcall Liberty platform to make life easier for the people they serve. Netcall aims to help organizations radically improve the customer experience through collaborative customer experience.
For more information on Netcall, see their company profile