Expert calls to step up contact tracing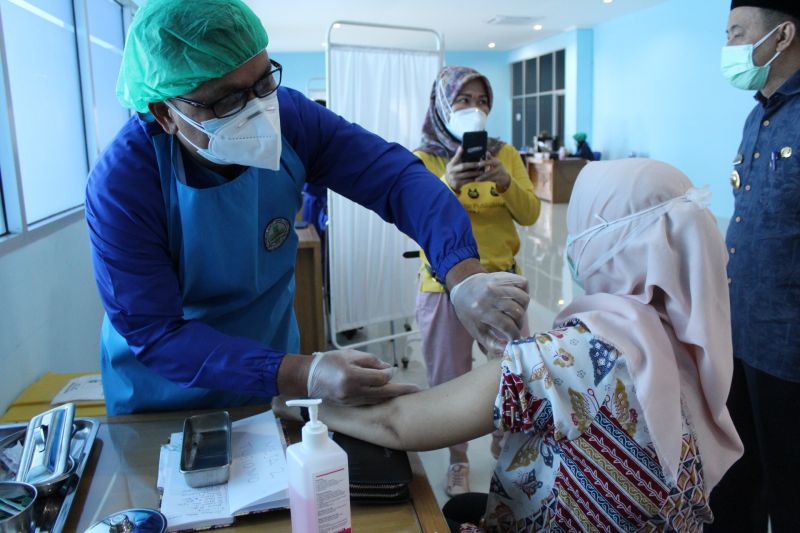 Jakarta (ANTARA) – An expert from the National Agency for Research and Innovation (BRIN) urged further improvement in the ability to trace contacts to find more cases of COVID-19 infection in the community.
"We know that according to the World Health Organization (WHO) standard, if there is a case, around 30 people need to be traced. Maybe, we're not quite there yet, but many have done research, "said a researcher for the agency. The Eijkman Research Center for Molecular Biology, Amin Soebandrio, noted in the statement here on Monday.
Soebandrio said the 3T strategy (test, contact tracing, treatment) needs to be further implemented in cases of the Omicron variant, as people infected with this variant might be asymptomatic or only have mild symptoms.
Additionally, the Omicron variant had more endemic transmission than its Delta counterpart. A single case of Delta could infect 6 to 8 people.
Omicron is also capable of inflicting repeated infections in people who have already contracted COVID-19.
Thus, tracing should be accelerated in order to combat the spread of COVID-19.
The researcher noted that at present, contact tracing capacities in Indonesia vary widely from case to case, but have not yet met the standard set by the WHO which requires 30 traced people per COVID-19 case.
Nonetheless, the government has made efforts to strengthen the contact tracing and testing capacity in the country which has gradually improved, he said.
"As far as Omicron is concerned, currently the government's efforts (to regain close contacts) are much better than in the past," Amin said.
During the COVID-19 pandemic, contact tracing and testing capacities need to be further strengthened, as they contribute immensely to the discovery of cases and thus stem the spread of the virus.
When cases of COVID-19 are discovered in the public, interventions in the form of isolation and treatment could be made to prevent further transmission.
"If it is known who the contact is, then the contact should also be checked. If they were positive, they will be tested again, so it will be a string," he added.
Related News: Disciplined quarantine prevents spread of Omicron among Umrah pilgrims
Related News: Indonesia urged to step up contact tracing to verify Omicron spread
Related News: Yogyakarta Steps Up Contact Tracing Amid Omicron Threat