Engaged employees: difference between a successful contact center and a struggling contact center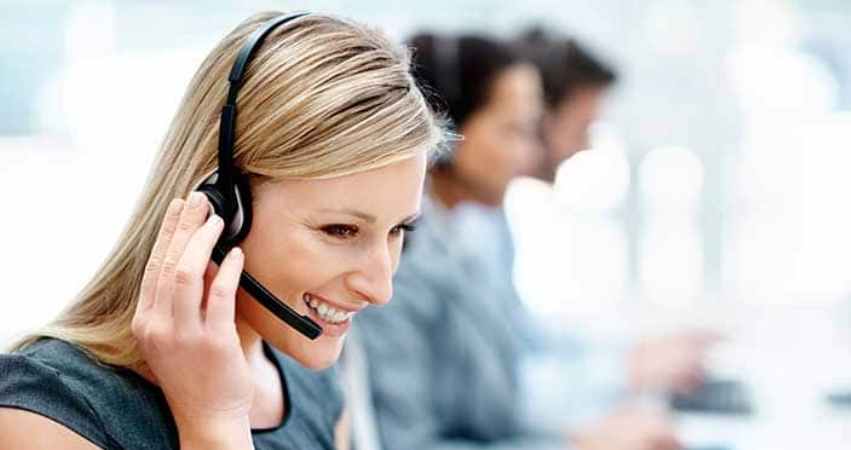 Engaged employees: the difference between a successful contact center and a struggling contact center
by Judith Schuder, Vice President of Marketing – EMEA Enghouse Interactive
The past year has seen an increase in job quits. In the UK, 19 million workers are said to have postponed their furlough between March and July 2021, leaving more than 10 million vacancies. And this is a trend that will continue. A recent survey of 1,000 UK workers found that nearly a third (29%) plan to change jobs this year. It has become clear that employee engagement, the employee's emotional commitment to the organization and its goals, is in a state of upheaval.
A high level of employee engagement is especially critical in contact centers, as agents are on the front line for their organization's customers. Engaged agents will go the extra mile to help customers and provide an improved level of service because they know that happy customers are key to business success. That's why it's so important that contact centers seek to build a positive relationship with their frontline staff in every interaction: from recruiting to onboarding to retention. Here, we look at this critical cycle and examine how companies can better attract and retain agents at each stage.
Attraction and recruitment
The process of recruiting new agents begins with the job offer. For any business, the role of the contact center agent is essential. These are the company's front line staff. How they interact with customers will impact the reputation of the business. This is a role where warmth, empathy and effective communication skills are essential.
To attract this type of employee, job offers must be engaging. create buzz and highlight the culture of the organization. The focus should be on incentives, benefits and tailored professional development.
You can be sure that a potential recruit has the right technical skills, but how do they work within a team? How are they likely to collaborate with their colleagues? And did they really get a chance to see if your work culture suited them. This two-way commitment is essential to the recruitment process. Knowing from the first interaction that the agent being considered for hire is a perfect fit with the company's culture and vision is critically important and sets the stage for long-term job retention.
Retention is key
Once the new employee is on board, the company's focus shifts from recruitment to retention. And when times are tough, it's more important than ever for the organization to keep its best people in touch with customers to maintain customer satisfaction.
The big resignation negatively affects the customer experience. Knowledge transfer done before agents leave the company is usually insufficient to ensure that individual customers' understanding of the organization is not diminished. Additionally, low staffing levels in contact centers often lead to longer wait times and intermittent service for customers.
Any consideration of employee engagement in this context must take into account the need to protect well-being. Officers have gone through tough times over the past two years. Like employees in many other sectors, many had to switch to working from home at the start of the pandemic and many are still working remotely or in a hybrid role.
Without physical proximity, supervisors can't easily spot someone in trouble, so it's time for innovation. Speech analytics tools, for example, are a great way to identify when an agent is under stress, getting emotional, or needs direct intervention during a call. Additionally, it is crucial that interactions between managers and agents can still be empathetic when done remotely and video is key to this.
To create happy employees, employers should consider flexible working hours, especially for those with difficult home environments or commitments. They should also encourage officers to take regular breaks and get enough exercise. Finally, it is also important not to neglect the training of contact center workers. Training programs provide excellent opportunities for engagement between managers and officers and opportunities for employees to better understand where they fit into the organization and what is expected of them.
While agent well-being is critically important, so is the enthusiasm and motivation of contact center staff. Making the job of a contact center agent fun and engaging should be a key goal for any company that values ​​frontline staff.
At peak times, the pressure is very high and contact center agents are at the heart of customer contact. Companies can seek to build team spirit through contests or a more focused approach to gamification to instill a healthy sense of competition across the entire agent population and reward positive achievements. . They can host themed or food-related events and reward star performers to create buzz around the contact center.
This will increase motivation, attendance, and build the company's reputation as a wonderful place to work, which will contribute to better staff retention and easier recruitment.
Why Agent Engagement Matters
Agent engagement is critically important to the success of all customer-facing businesses operating today. Engaged and motivated agents perform well, which helps to ensure that the company provides optimal levels of service to customers. Engaged agents will focus on increasing first contact resolution (FCR) rates and improving customer experience (CX). And that will result in reduced costs, increased profits and long-term business success.

Judith Schuder is Vice President of Marketing at EMEA Enghouse Interactive
Enghouse Interactive is a subsidiary of Enghouse, a publicly traded Canadian company (TSX:ENGH), which provides enterprise software solutions focused on remote working, visual computing and communications for software-defined networks of new generation. The Company's two-pronged growth strategy focuses on organic growth and acquisitions, which to date have been funded by operating cash flow. The Company is well capitalized, has nominal long-term debt and is organized around two business segments: the Interactive Management Group and the Asset Management Group.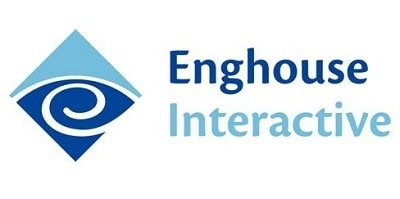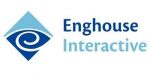 For more information about Enghouse Interactive, see their company profile