DILG will learn from the past on contact tracing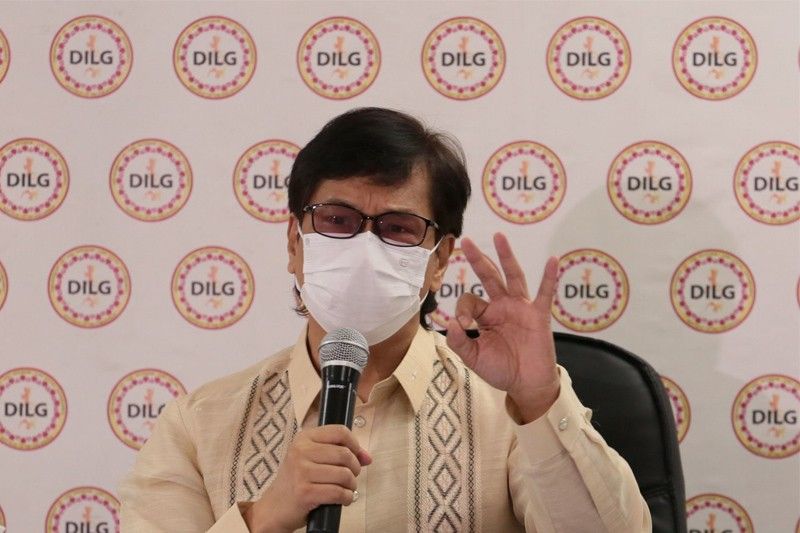 MANILA, Philippines – Newly appointed Interior Secretary Benhur Abalos yesterday vowed to "learn from the past" in terms of contact tracing efforts after the Audit Commission told the department that he was underspending on its COVID-19 response funds.
At a press conference at the Department of Home Affairs and Local Government (DILG) headquarters in Quezon City, Abalos promised to improve the national government's StaySafe app.
Although the national government ordered the contact tracing app to be mandatory, its impact was considered insignificant, according to former health secretary Francisco Duque III during a Senate hearing last year.
"I've seen the importance of contact tracers, and I want to highlight that we have an app for that," Abalos said.
Last year, the DILG hired 15,000 contact tracers out of a total of 130,178 contact tracers nationwide.
The department has a budget of 250 million pesos for contact tracers this year, enough to hire just 1,000 contact tracers, according to Epimaco Densing, then DILG undersecretary, in an interview with "The Chiefs" of One News in January.
"We should learn from the past," Abalos said, noting that the contact tracing app would help the government save resources.
Digital contact tracing as part of the StaySafe app is considered "optional for all agencies and properties" under amended Alert Level 1 guidelines.
COVID response
On the other hand, the DILG explained the uncommitted amount of 577.053 million pesos out of the department's 4.038 billion peso allocation for the COVID-19 response.
At the press conference, DILG Deputy Secretary Ester Aldana said the department had saved funds through the increase in local government units of contact tracers and their transportation services as well as the decrease the cost of face masks and alcohol compared to 2020.
Of the uncommitted amount, 140 million pesos intended for hiring contact tracers remains valid for obligation until the end of the year, Aldana said.
The remaining 436 million pesos must be returned to the treasury as they are only valid for obligation and disbursement until June 30, 2021 under the Bayanihan 2 law, she added.