Cubans among migrants arriving in Belarus, head to EU
People from as far away as Cuba are heading to Belarus in an attempt to enter the European Union. But pushbacks and violence along the Polish border mean fewer migrants are successful in their plans. The EU believes Belarus is deliberately sending migrants across the border to destabilize the bloc.
People from all over the Middle East, Central Asia and Africa are trying to make their way to the EU. An estimated 16,000 migrants and refugees have been arrested by the Polish border patrol for illegally crossing the country's 250-mile border with Belarus since August alone. Following the Taliban seizure of power in Afghanistan in August, the number of Afghan nationals arriving at the border has increased particularly sharply.
But recently, it was also reported that Cuban nationals were joining the dozens of potential asylum seekers waiting for the right opportunity to make clandestine trips to EU member Poland.
Read more: Poland: border crackdown spreads amid fears more migrants will die
They leave Cuba's Caribbean climate, usually by plane, to the Russian capital Moscow, where smugglers have managed to recover them and transport them to Belarus – a key Russian ally – under the watchful eye of the authorities.
"(C) this is where our trip got worse," said Doniel Machado Pujol, a malnourished and injured Cuban national based in Washington. National Public Radio (NPR) after being arrested by Polish police while trying to sneak into the EU.
Read more: Significant increase in the number of asylum seekers from the Americas to Germany
Violence used as a deterrent
Pujol points out that every time he is forcibly returned to Belarus he faces increasingly brutal beatings from authorities on both sides of the border: his legs are bruised and cut after soldiers Belarusians reportedly beat him with metal pipes, threatening to do worse to see him again. There were even allegations of shots fired along the border.
"Don't send me away!" They will kill me! Look what they did to my legs, "he pleads as he is treated to be fired. "They have no respect for human dignity or human rights," said the 29-year-old. NPR.
"We are like soccer balls in a match between Poland and Belarus. Nobody wants us.
Read more: "It's like death": pushbacks by Polish border guards put migrants' lives in danger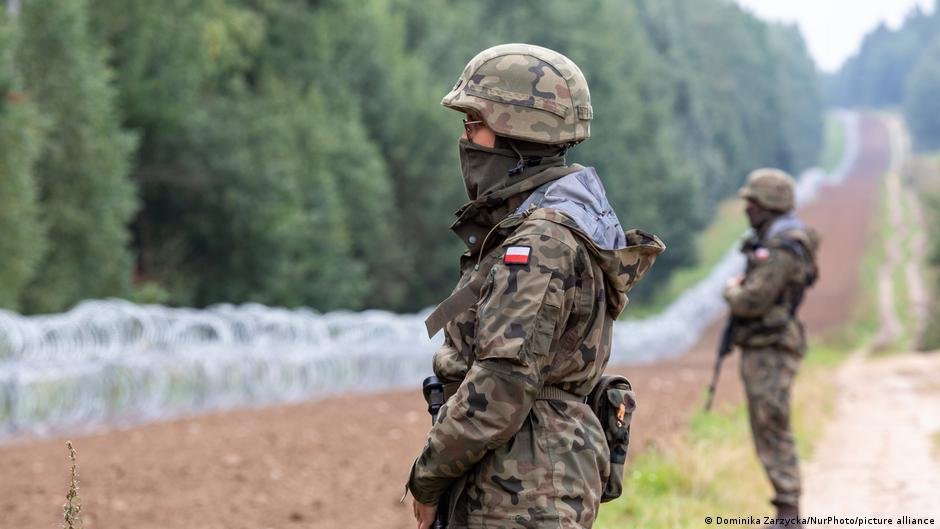 A manufactured crisis
EU leaders have been alleging for several months that the humanitarian crisis at the bloc's external borders is being orchestrated by the government of Belarusian President Alexander Lukashenko. Outgoing German Chancellor Angela Merkel is among those who have accused Belarus of having illegally pushed migrants across the border into the territory of the European Union.
They all accuse Belarus of having organized the illegal passage of migrants to Poland and other EU neighbors in retaliation for the economic sanctions imposed on Belarus and with the aim of destabilizing the bloc.
The EU, along with various other governments and international bodies around the world, allege that the authoritarian leader stole last year's elections while intimidating his opponents with the widespread use of violence against any dissenting voice. Lukashenko denies all the charges.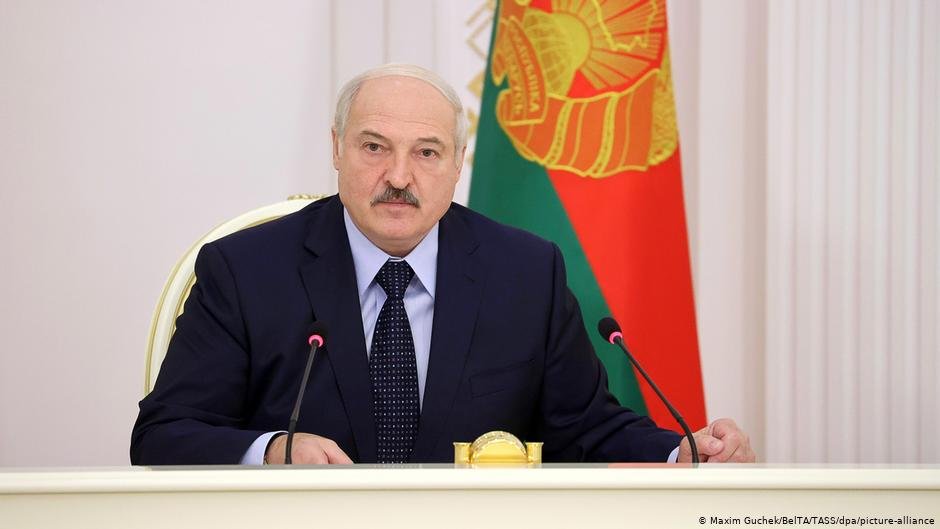 Meanwhile, humanitarian groups have also criticized Poland for pushing some migrants back to Belarus rather than examining their asylum claims and allowing them due process in violation of EU law and UN conventions. United Nations on Refugees.
Marcin Przydacz, Deputy Foreign Minister of Poland, meanwhile defended this policy, asserting that "(i) if we allow more and more people to cross the border, then Mr. Lukashenko, who is also doing business in this area, will invite even more of these people. "
Death and suffering along the border
Kalina Czwarnog of the Polish humanitarian organization Ocalenie Foundation, says an increasing number of people are being lured to the Polish-Belarusian border under false pretenses.
"There are a lot of Iraqis, Kurds, there are people from Yemen, from Syria, there are people from African countries like Nigeria, Cameroon, Congo, and now we have people from Afghanistan "she said. NPR in an interview.
She agrees with the assessment that the government of Belarus is deliberately orchestrating a humanitarian crisis at its borders: "They invite them to Belarus, saying they can cross the EU border from there. And they get a visa or a seven-day stamp, "she explains, adding that from there Belarusian soldiers escort them to the border and help them cross.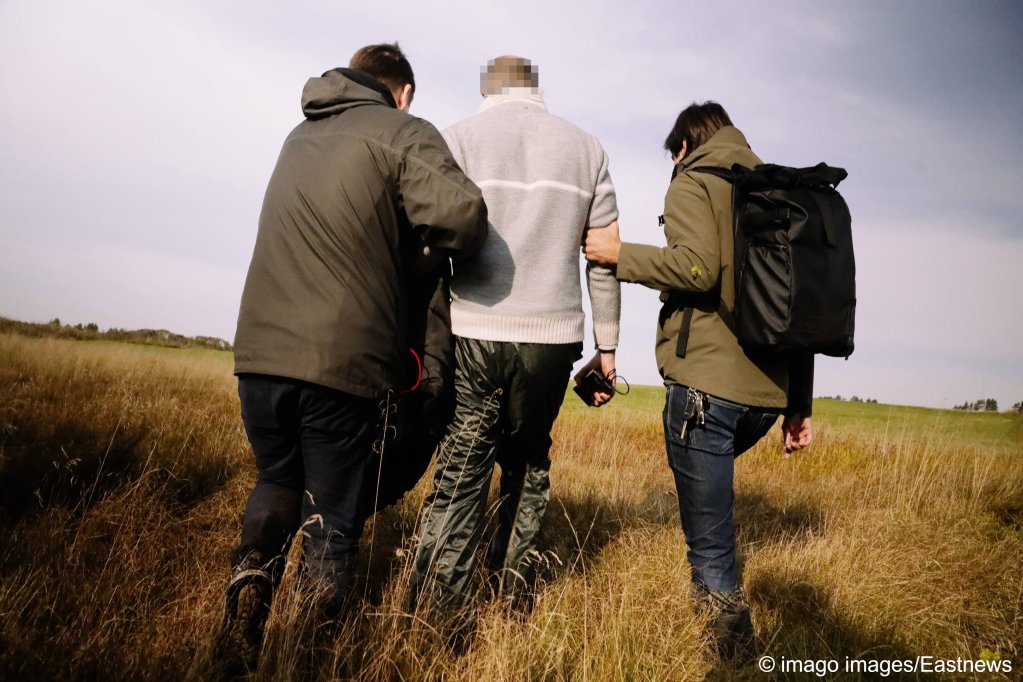 Instead of allowing migrants to seek asylum on the Polish side, however, Czwarnog says Polish border guards put most of the migrants in vans and take them back to Belarus, where soldiers often beat them and send them back again. Poland.
Polish authorities say at least five migrants have died from harsh conditions along the border. Czwarnog meanwhile fears that more people will die along this border, as the weather is bound to cool in the coming weeks. She says she recently found a group of migrants from Iraq with three young children suffering from severe hypothermia.
After calling an ambulance in the emergency, she says the Polish border patrol took away two children and two adults, but returned a 6-year-old with five adults to Belarus, potentially separating the family beyond repair.
Read more: Migrant child dies in Lithuania of heart and lung problems
An expensive trip
The dangerous journey through Eastern Europe comes at a high price, not just for the morale of those forcibly returned.
Speaking on condition of anonymity, a Syrian family said NPR that the trip to Belarus and to the Polish border cost $ 16,000. After obtaining visas, Belarusian soldiers reportedly helped him, his wife and their two young children to cross a river along the Polish-Russian border.
After walking through a dense forest for 12 hours, the family was arrested by Polish border guards. However, the Syrian family was taken to a shelter in the city of Bialystok instead of being sent back to Belarus.
The Syrian believes that Poland did not send his family away because they too suffered from hypothermia. He thinks his family has a good chance of being granted asylum in the EU. Others are much less fortunate, with push-backs becoming more frequent along the border.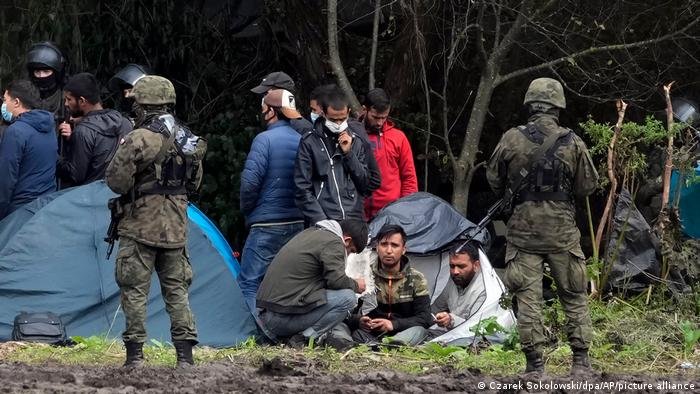 Belarus involved in trafficking
However, there is growing evidence that Belarus has indeed helped build the infrastructure necessary to fabricate this crisis: at the start of 2021, there was only one flight from Iraq to Minsk, the Belarusian capital. Now there are several flights a week from several Iraqi cities – all sold out until November, according to Iraqi Airways.
Polish journalist named Patryk Michalski, who works or digital media Wirtualna Polska, says he has also found evidence that the Belarusian government is profiting from human trafficking activities. He shared documents with NPR left by a group of migrants along the border. Among the torn pieces of paper were lists of travelers from Iraq, with passport numbers and receipts for payments made to Belarusian travel agencies.
There were also invoices for stays in five-star hotels run by the Belarusian government, as well as documents signed by Belarusian officials helping to facilitate travel.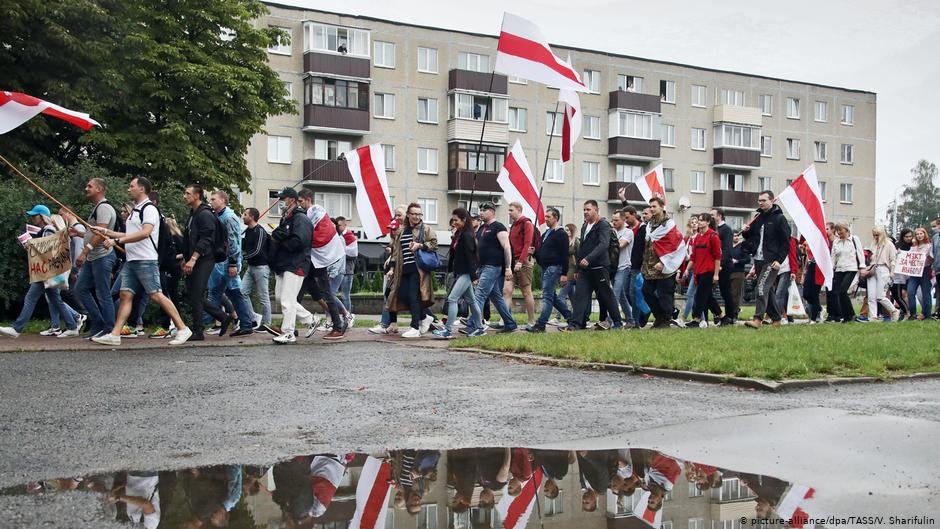 Even Belarusian leader Alexander Lukashenko indirectly acknowledged the country's involvement in the current crisis: "If anyone thinks that we are going to close the border with Poland, Lithuania, Latvia and Ukraine and become a filter camp for the fugitives from Afghanistan, Iran, Iraq, Syria, Tunisia, they are at least wrong.
"We won't hold anyone back. We are not their final destination after all. They are heading towards an enlightened, warm and comfortable Europe, "he said sarcastically in July 2021.
Read more: Poland calls for extension of state of emergency on Belarusian border