Contact Center Workforce Wellness Recovery Toolkit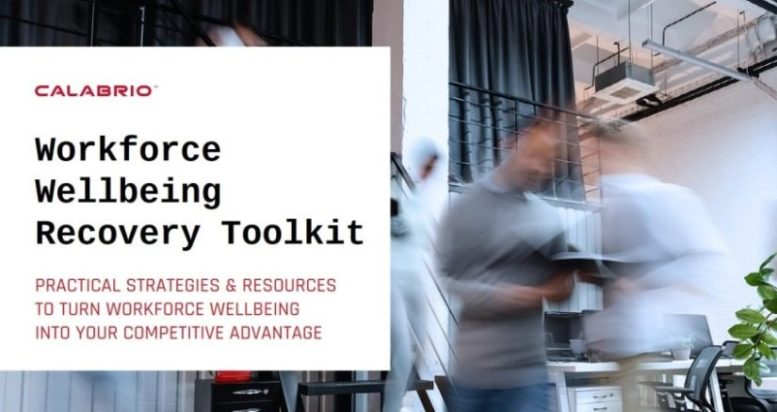 There's no doubt that the contact center has evolved over the past few years, but while this "new normal" may have accelerated in the past two years, it was already on the way.
Studies have shown that job satisfaction, job stress, and mental health were on the decline even before. This should come as no surprise as we enter a digital age, resulting in higher customer expectations for seamless and personalized experiences.
As companies begin to embrace this 'new normal', they realize more than ever the importance of the well-being of their people at all levels – and there is no one-size-fits-all approach. The Calabrio Workforce Wellness Recovery Toolkit is designed to provide information and resources to identify common challenges and offer ideas for improvements that will positively impact workforces. employees, as well as customers. There are three custom kits for:
» Contact Center Agents: Driving Engagement and Retention
» Management and Operations Staff: Leading Teams in a Context of Ever-Increasing Complexity
» CX Leaders: Powering the Next-Gen Customer Experience
In each kit, you will learn:
» The main stressors impacting the well-being of each group
» Receive a checklist for improving well-being through processes
» Find a technology buyer's guide to tools to support the well-being and success of every stakeholder