Contact Center Trends 2022 – Customer Relationship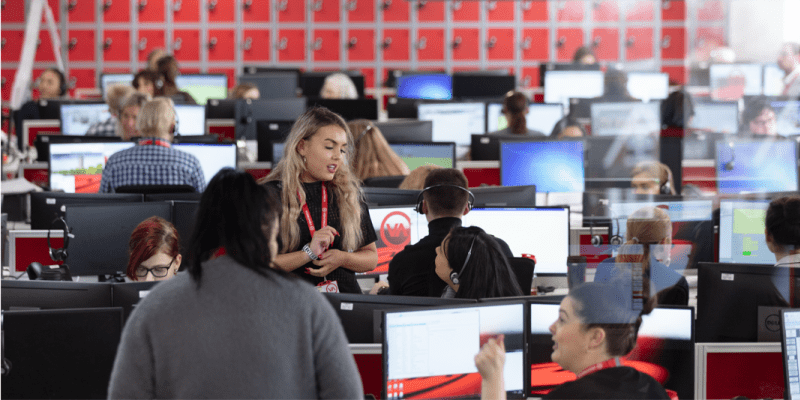 Trends for Contact Centers in 2022 & the return of customer relations
For years, the end customer experience (CX) has been at the heart of companies striving for customer journey excellence. Is it time to make this redundant? Customer needs and expectations have changed dramatically during the pandemic. The customer journey will need to be different for 2022, and companies that don't make the change could be left behind.
It's not about saying goodbye to the customer experience, but rather hello to the customer relationship. Here are our top trends for contact centers in 2022.
1.Customer service
There have been changes in consumers' expectations of brands. People have been isolated and it has had an impact on what they need and want from businesses. Businesses are no longer just a place to buy. Contact centers are extensions of a brand and create personal connections for customers who are now often looking to ensure that a brand matches their values ​​and beliefs before making a purchase. They want the human connection.
2. Brands will start to get back to basics
Artificial intelligence (AI), chatbots, and robotic process automation (RPA) are all the rage, everyone wants a piece of these technologies. However, many organizations that rush to deploy the supposedly latest and greatest technology often have poor customer relationship management systems or data management capabilities and do not understand the customer journey or service levels. client and desired results.
Without these building blocks, AI, chatbots, and RPA can provide little benefit or even harm customer relationships. In Contact Center Trends 2022, we expect many organizations to go back to basics to lay the groundwork well. Highly personalized relationships and a customer-centric strategy must be at the heart of any great business.
3. The continued growth of natural language bots
Many organizations are not at this stage yet, but the use of natural language bots will continue to grow in 2022. In other words, enabling customers to use voice commands related to machine learning to predict what they may want while generating immeasurable value by programming bots. to invoke APIs, will quickly solve multiple and more complex problems.
4. Proactive service model
As part of the creation of a customer relationship, becoming proactive in customer engagement will be an essential ingredient in the success of the brand. These initiatives require careful planning to ensure they get you the results you need. Having a deep understanding of your customers and their preferences will allow you to create something that is right for you.
For example, a railway company may want to proactively contact a customer to notify them of a service disruption rather than waiting for the customer to make contact.
5. Improved data management
It's not just because of the GDPR and the potential fines associated with it, although these tend to attract attention, data management is becoming increasingly essential to a business's success. Data is one of the most important assets an organization can own and the better it is used to predict customer behaviors and requirements, the better the customer service will be. Without a doubt, we will see a greater focus on the importance of data within all organizations.
6. Brand values
Brands are already revisiting and redefining their core values ​​as the world has changed over the past two years. The requirements and expectations are different and are reflected in the customer service trends for 2022. The way people want to receive information and the type of information have changed in many cases. Make sure your brand is agile enough to adapt to the new world. For example, faster delivery, faster responses and added value.
7. Voice of the customer (VoC)
While it may seem obvious, a good VoC program will give you real-time insight into your customers' experiences. As brands invest more in customer relationships, VoC will become increasingly central to strategy as it relays information on customer needs, expectations, understandings and product improvement.
8. The brand promise
The brand promise will be more closely linked to the end customer experience and the ongoing customer relationship. Branding has always been important to organizations, but it has rarely been transferred to CX. Authenticity and transparency will be essential for the coming year, as consumers continue to look to brands with social and sustainable values, for example. Next year, companies will begin to combine branding and promise with a more "bundled" approach derived from RC best practices.
9. Analyzes will continue to be important
Contact centers differ in many ways, one of the key elements being analytics. Understanding the customer and being able to predict future behaviors is key to growing the business. Many organizations only have a basic overview of the contact center. This will change as voice and text analytics become more widely adopted in 2022 as key methods of measuring customer communication. At the other end of the scale, companies that have already adopted complex analytics functions will shift more to machine learning and predictive analytics.
The way is clear for these predictions to come true in 2022. It will be interesting to reflect on contact center trends in 2023 to see what changes the industry is making.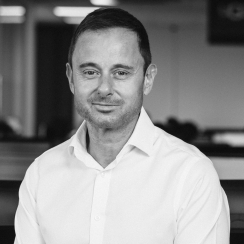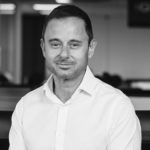 Dino Forte is CEO and Founder of Ventrica:
Ventrica is one of Europe's leading, award-winning, outsourced customer management companies providing omnichannel, multilingual customer service to leading brands, ranked 63rd in the Sunday Times Fast Track 100 2018.
Significant investments in human, automation and digital contact center technologies enable Ventrica to improve customer experiences designed to keep their customers ahead of the technology curve and their competitors.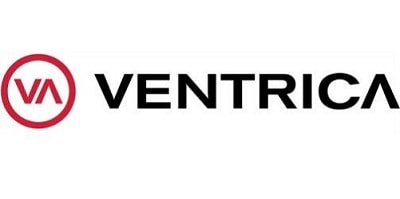 Employing 1,600 employees, the company is headquartered in Southend, where it operates from spacious, high-tech and modern offices, with a focus on the comfort and well-being of its staff. Ventrica shares the same passion for its clients' businesses as it does for its own and continually strives to ensure quality and consistency in service delivery.
For more information on Ventrica, see their company profile