Contact center opts for revamped Glasgow B-list location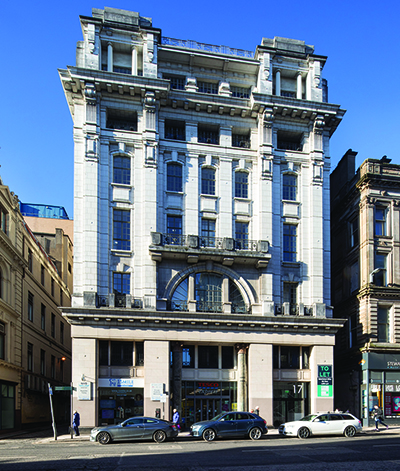 NATIONAL go-centric contact center has moved to new offices in Glasgow to create a 'breakthrough' innovation center after a period of rapid expansion.
Advised by property adviser Savills, go-centric has secured a 10-year lease at 17 Renfield Street and will occupy the fifth floor of the city center office building, which has been completely redesigned with facilities for business managers calls, lounging areas, lounging and cooling areas, and private pods, all located behind a Grade B facade.
David Harper, president of go-centric, said: "During the Covid pandemic, our amazing call handlers have transitioned to working from home, providing vital services across the country. While we continue to work remotely across the UK, we also want to ensure we provide the best facilities for our colleagues in our new Innovation Centre.
"We are delighted to have worked with Savills to secure such an open, bright and welcoming hub in the heart of Glasgow city centre. The hub will be used by employees and will also be open to anyone in Glasgow who needs a place to print out a CV, hold a last minute meeting or stop for a breather with a coffee – with no agenda, no fresh and without taking.
Colin McGhee, Office Agency Team Manager at Savills Glasgow, added: "This is a stunning B-listed building which has been refurbished to the highest standards. Its excellent location in the city center and the quality of its accommodation made it an extremely attractive building for our client.
Savills acted on behalf of go-centric while Knight Frank acted for the owner, Topland.