Construction begins on BT's multi-million pound contact center in Dundee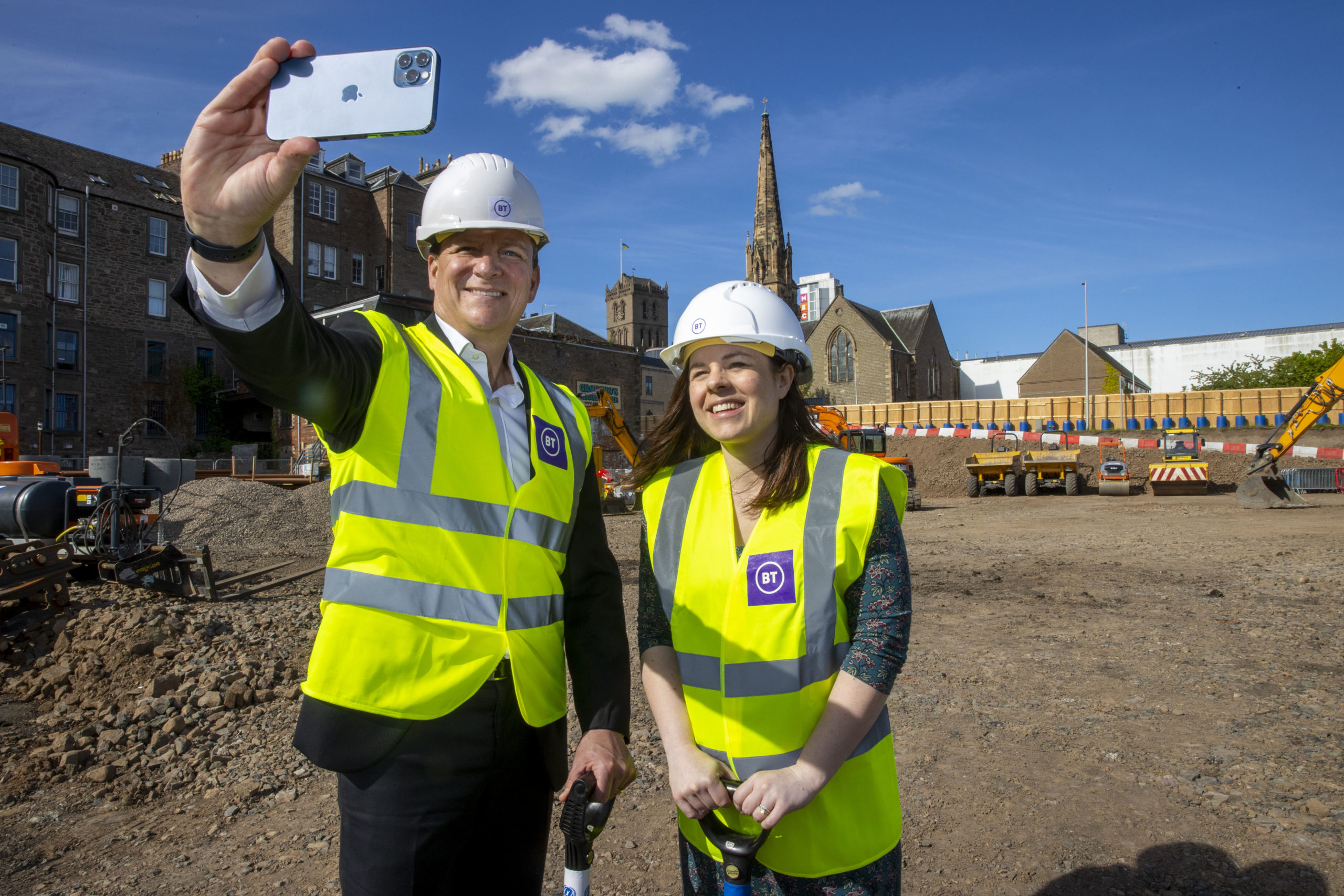 OGILVIE Construction has begun construction work on BT Group's new multi-million pound contact center in Dundee.
The new office, which BT says will house around 1,000 colleagues, will be located in West Marketgait, in the town center and close to its seafront.
It will include what its developers, Crucible Construction, have described as a "streetscape", with spaces where colleagues can socialize while taking in "great views" over Dundee and the River Tay.
BT said it expects the building to be completed in 2024, and is expected to "transform" the way the business operates by enabling "efficiencies" and enabling it to better serve its customers. customers in Scotland and across the UK.
The company's current Dundee office, which is based on Ward Road and home to around 1,000 colleagues, opened in 1976. Dundee-based teams include those providing consumer and small business customer service.
Kate Forbes, the Scottish Government's Cabinet Secretary for Finance and the Economy, was on hand yesterday for the groundbreaking ceremony for the project. She said: "It was great to visit BT's new 'Better Workplaces' site, which represents another key milestone in Dundee's billion-pound economic regeneration. The state-of-the-art facility will provide nearly 1,000 high-quality jobs that will help individuals, communities and businesses become better connected, while benefiting from technological innovation.
"This latest investment reinforces Dundee's position as a center of technology excellence with a highly skilled workforce."
Rob Shuter, CEO of BT Enterprise, added: "BT is one of the largest employers in the Tayside area and we are delighted to be able to continue to invest in the area and across Scotland. It is a positive time of regeneration in Dundee and we are delighted to be part of this history by building our new state-of-the-art office which will house almost 1,000 of our colleagues, securing vital jobs within the economy.
"Right now, our key industries are on the cusp of a technological revolution as Scotland prepares to shift from analogue to digital ways of working. Only companies that take the leap will succeed and remain competitive. Our role is to help them navigate this path and our new Charter reflects the priorities that our commercial and public customers expect from BT. Our teams based in our Scottish offices, including Dundee, will be key to Scotland's economic success.