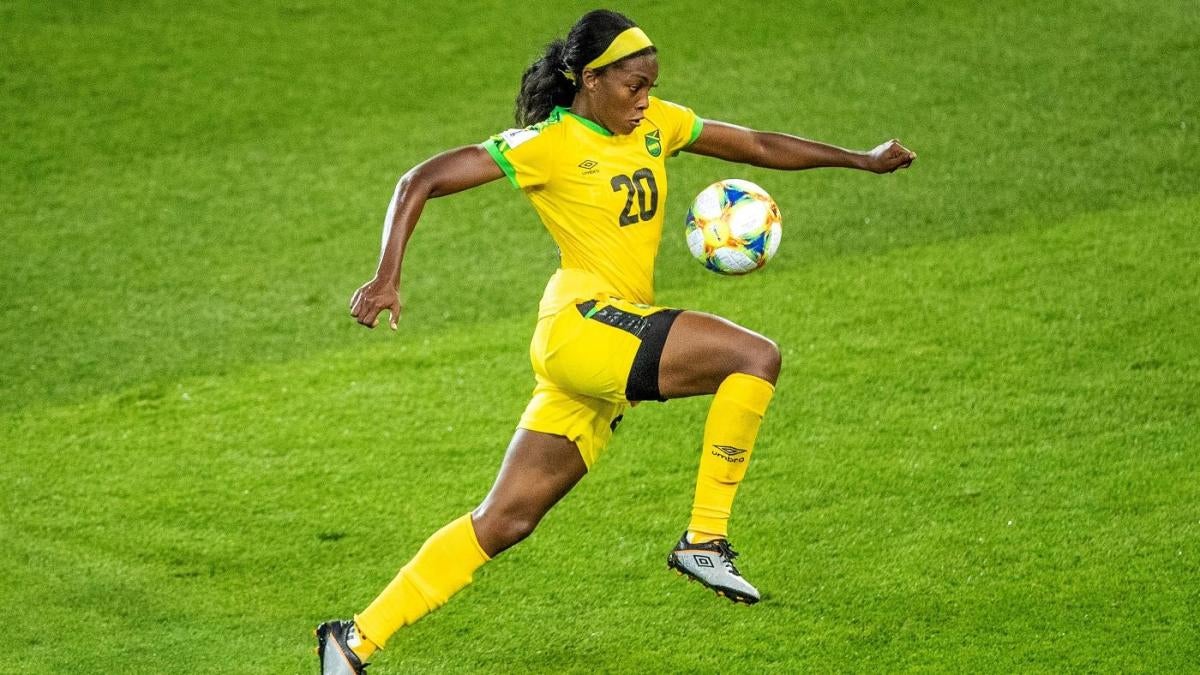 CONCACAF W 2021 qualifying draw: all six groups set with start of match scheduled for November
The CONCACAF 2021 women's qualifying draw is now official. The United States and Canada are the top two CONCACAF member associations to win a CONCACAF Women's World Cup qualifying pass. Another 30 CONCACAF nations, all ranked No.3 and below in the FIFA Women's Rankings in July 2021, have been split into six groups of five teams for the upcoming tournament with group matches starting in November 2021.
Each country will play two home games and two away games, and the winners of each group will advance to the CONCACAF W Championship where they will join the United States and Canada in a bid to secure a spot for the FIFA Women's World Cup 2023. A total of eight teams will then compete in the CONCACAF W Championship. USA, Canada and the six group winners.
Take a look at the six groups that will compete for a spot in the Concacaf Women's World Cup qualifiers to join the United States and Canada:
group A: Mexico, Puerto Rico, Antigua and Barbuda, Suriname, Anguilla
Group B: Costa Rica, Guatemala, Saint Kitts and Nevis, US Virgin Islands, Curaçao
Group C: Jamaica, Dominican Republic, Bermuda, Grenada, Cayman Islands
Group D: Panama, El Salvador, Barbados, Belize, Aruba
Group E: Haiti, Cuba, Honduras, Saint Vincent and the Grenadines, British Virgin Islands
Group F: Trinidad and Tobago, Guyana, Nicaragua, Dominica, Turks and Caicos Islands
CONCACAF recently announced the reshuffle of the 2022 W Championship, and beyond a place in the 2023 World Cup, participating nations have the opportunity to qualify for the 2024 Olympics and the new 2024 Gold Cup. W.
The eight nations participating in the 2022 CONCACAF W Championship will face off as a group, where the top two from each group advance to the semi-finals of the tournament and consolidate their place in the 2023 World Cup. The two thirds in the phase Groups will advance to the intercontinental qualifiers for the FIFA Women's World Cup to determine a spot for the Paris 2024 Summer Olympics and the 2024 CONCACAF Gold Cup.
The runner-up and the third nation will also advance to a CONCACAF Olympic match to be played in September 2023. The winner of the match will also secure a place in the 2024 Paris Summer Olympics and the 2024 W Gold Cup.
The new, expanded events are just CONCACAF's latest initiatives to introduce more competitive fixtures for the CONCACAF nations with the aim of further developing women's football. The new schedule prioritizes providing more official match dates for all senior women's national teams in the CONCACAF region as the confederation undertakes new efforts to ensure there is elite competition for present the highest level of women's football in CONCACAF.