BT 150 New jobs and second contact center in Newcastle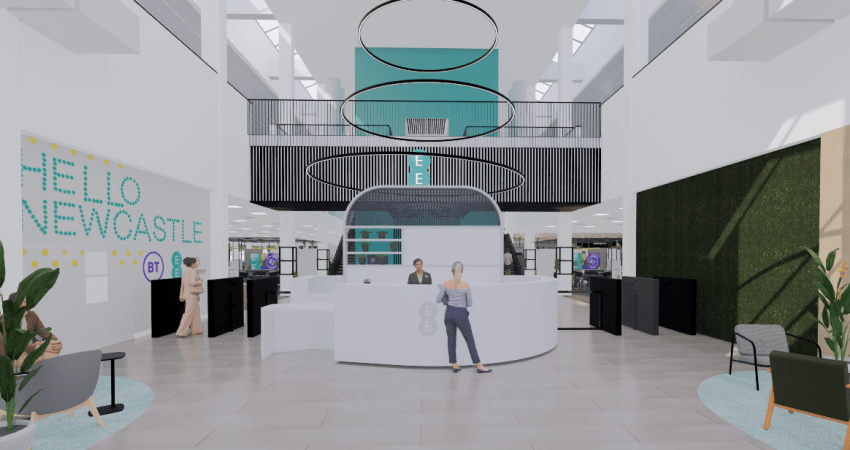 BT announces 150 new jobs and second multi-million pound contact center in Newcastle
BT Group announced today that it will recruit more than 150 new local jobs and start a multi-million pound refurbishment of its second contact center in Newcastle, located in its North Tyneside building.
Demonstrating BT's continued commitment to Newcastle and the North East, the new full-time contact center positions will be recruited by EE, which is part of the BT Group, over the next six months.
The current North Tyneside building will undergo a major renovation to modernize it with state-of-the-art technology and facilities. When completed, it will become the largest consumer contact center in the BT Group domain, creating a fantastic place to work for around 1,500 EE colleagues.
The announcement follows the recent multi-million pound refurbishment of the company's Gosforth contact center.
The renovation of the building, which is due to start in January 2022 and end in fall 2022, was designed with the help of colleagues at BT. It will include facilities and services such as full height windows providing natural light, cafe and restaurant facilities, as well as flexible workspaces and collaboration areas. It will also include relaxation and refreshment areas and a playground.
North Tyneside is the latest key location to be unveiled in the UK as part of BT's Better Workplace Program – the largest such workplace improvement and consolidation program ever in the UK.
The investment will help transform the way BT operates, create efficiencies and enable it to better serve its customers.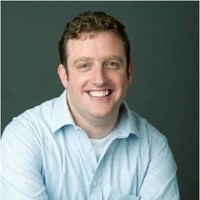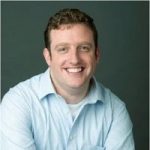 Nick Lane, Managing Director of Consumer Services at BT, noted:
"BT is fully committed to Tyneside and we are really excited to create new permanent EE jobs locally as well as to invest in a second multi-million pound office refurbishment in the region.
"This is a great time to join our team and I encourage anyone interested to check out the EE Careers website (apply.ee.co.uk) where you can find more information and details on how to apply.
"Once our office renovations in North Tyneside are completed, we are delighted that our colleagues can benefit from working in a suitable workplace for the future, benefiting from the latest technology that will help bring our employees together in an impressive environment. and modern, transforming the way we work. We aim to be the best place to work in the region.
BT said it will continue to ensure that appropriate safety and social distancing measures at all of its offices and contact centers comply with government guidelines on Covid-19, as well as the latest guidelines from Public Health England. to ensure the safety of people. .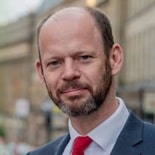 Jamie Driscoll, Mayor of North Tyne, noted:
"Good news as Christmas approaches for our region. Today's announcement by BT of over 150 new full-time jobs is extremely important to North Tyneside and the local population.
"This second multimillion-pound investment in offices in Newcastle shows the confidence that a company of BT's size and stature has placed in us. "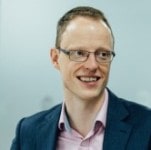 Jonathan Walker, Policy Director, North East England Chamber of Commerce, noted:
"I am delighted to see that BT continues to play a major role in the local economy both in terms of employment and connectivity.
"Creating over 150 new jobs for local residents is fantastic, especially in these difficult times. BT's continued investment in the North East is a reflection of the high quality workforce and the competitive advantages our region can offer.
"After the recent completion of the Gosforth Contact Center it is great to see BT now investing in the multi-million pound refurbishment of their North Tyneside building and this is a major approval for the North East . I can't wait to see the new center once it's completed.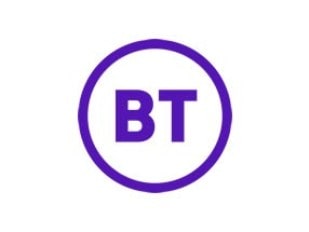 EE teams that will be based in the newly refurbished contact center in North Tyneside will benefit from the fastest fiber broadband connections, as well as EE 5G mobile coverage in the region.
BT Group plays an important role in the economy of the North East and is responsible for generating £ 1 out of £ 60 produced in the region, according to an independent report. It also generated £ 1.09 billion for the North East economy in 'gross value added' in FY 2019/20. * BT Group supports more than 13,700 local jobs in the region.
For more information on BT, visit their Website